Adel MOHAMMED BELARBI (عادل محمد بلعربي)
After 8 years of specialty in amateur and professional light aircraft and UAVs design and manufacturing, I am trying to look for new challenges where I can put my spirit of creativity and design, my artistic vision, my analysis and comparison capacity and my wide knowledge in aeronautical culture and history especially in light, strategic and agricultural aviation (manned and unmanned) at the service of specialized company.
---
Professional Experiance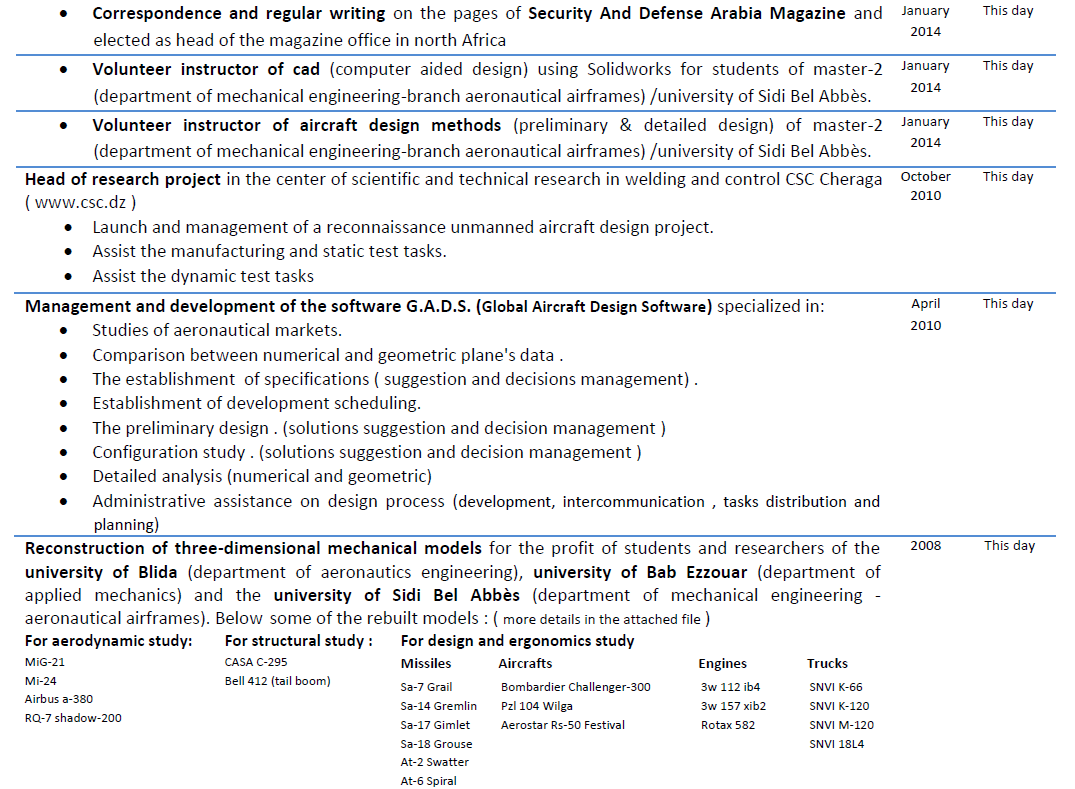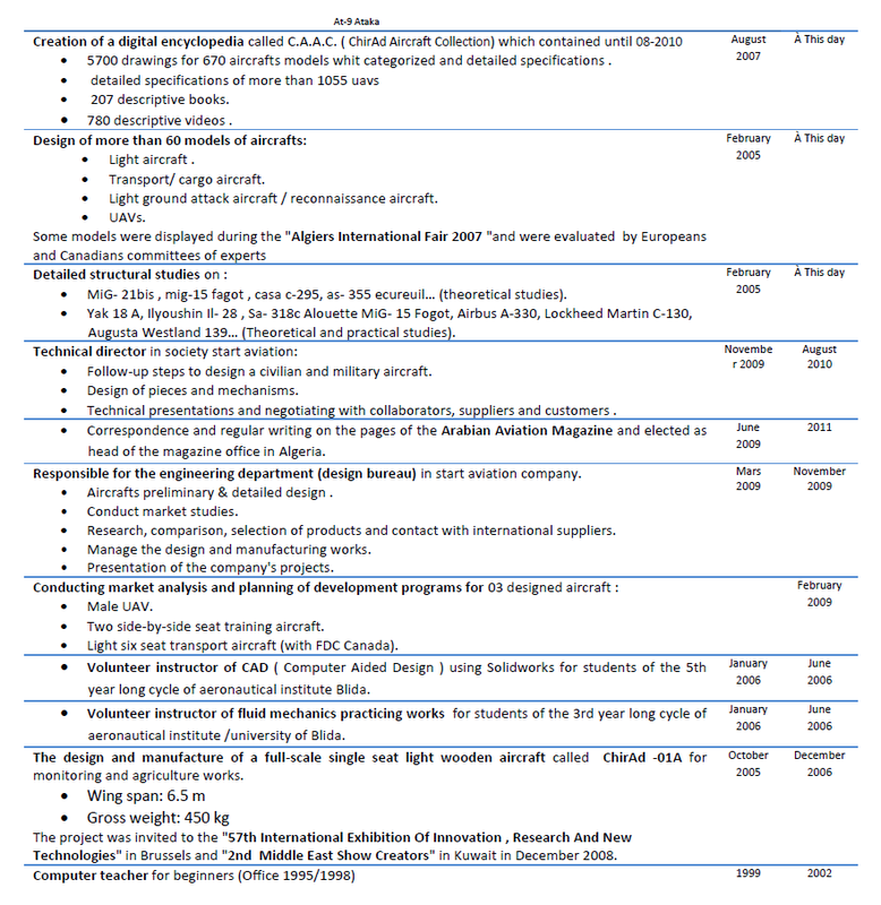 ---
Photo Album of his Designs
Photo Albums at Work
On site pictures showing the different activities I was involved in.
---
ChirAd-1 Project
This project was done back in 2005
Recommended Links:

http://www.aeronautique.ma/CHIRAD-Un-embryon-d-avion-a-Blida_a480.html

http://www.salamontreal.com/index.php/2007/04/15/le-1er-avion-alg-rien-chirad-2.html

http://www.arab-eng.org/vb/showthread.php?t=110109&page=3

---
YouTube Channel
---
Design Recommendations
1-ANSYS for aerodynamics.
2-AAA 2.5 as first and detailed analysis
3-XFL5 for first and fast aerodynamic analysis
4-For detailed design and analysis we have NASTRAN & PATRAN for stress .
5-Stability can be calculated using xflr5 or AAA.6-RDM 6 for first and fast stress beam sizing.

---
Example Excel Sheet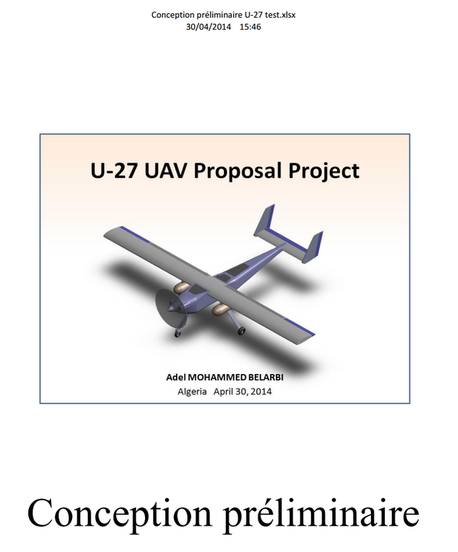 ---
Unless otherwise noted, all content on this site is @Copyright by Ahmed Al Makky 2012-2015 - http://cfd2012.com