Turbulence Intensity
Turbulence intensity is always asked about: More info in the following
link
.
---
Reseting to the Default Settings

Some times when we are new users we open new windows and close them but that would cause them to not appear again, therefore the user can restore them back through going to the Tools section and selecting Options.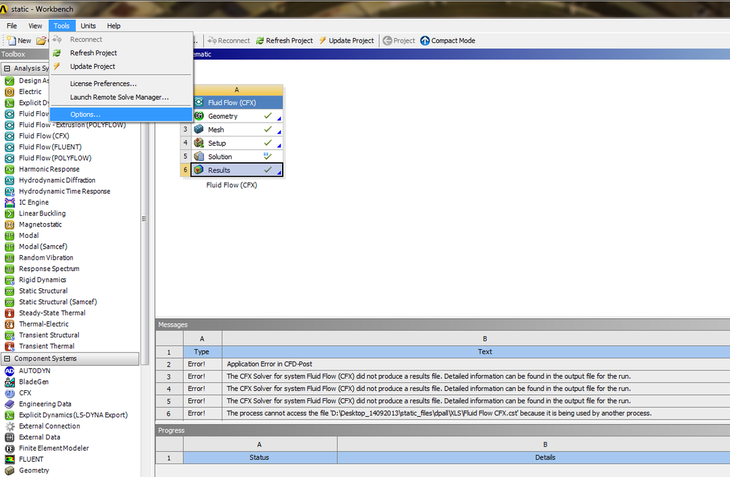 At the bottom options window you will see a button stating Restore Defaults click on it.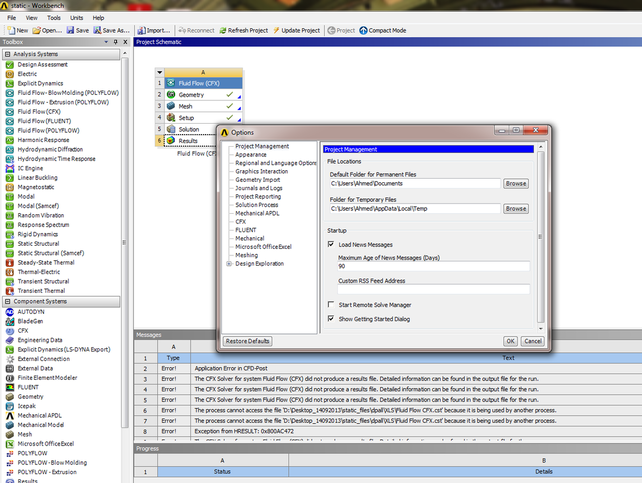 ---
Project Duplication on Workspace

By right clicking on the project and chossing duplicate you can create a new project with the same parameters and modfiy the desired paramtere


---
Modfiying the Key to See Variations in Values

You will find this essential when you start getting a simulation key that has a the same values and you cant see the small needed variations. You can do this while working on the CFD Post

---
Unless otherwise noted, all content on this site is @Copyright by Ahmed Al Makky 2012-2015 - http://cfd2012.com