Under Graduate Study Guide Lines
Important notes
Knowing How to Study
Students usually don't know how to study some of them learn the art of studying and by them selves and develop these skills with the progression of their studies. While others need to be taught this skill. When they have the art of studying they can write down study plans and can asses how much study time they need for each problem.
Always Try to Study in a Group
Because any future job will have to be in groups of people to achieve a certain task. Working alone can get you your undergraduate degree but cannot give you the skills to become a team player.
Always ask Successful People and Elders on How to Achieve Tasks
Elders or older students always have more experience than you, you can use their skills and knowledge to over and reduce the amount of problems to achieve your goals.
Study Tactics
Usually the module is composed of 30 solved examples for the term and the used formulas are usually summarized into 15 to 20 formulas. While there are 4 types of problems to be solved.
Procrastination
Procrastination is the practice of carrying out less urgent tasks in preference to more urgent ones, or doing more pleasurable things in place of less pleasurable ones, and thus putting off impending tasks to a later time, sometimes to the "last minute" before the deadline.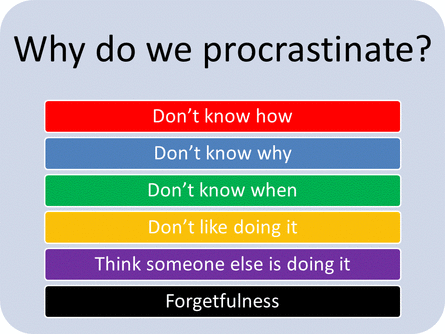 Reasons for Procrastination :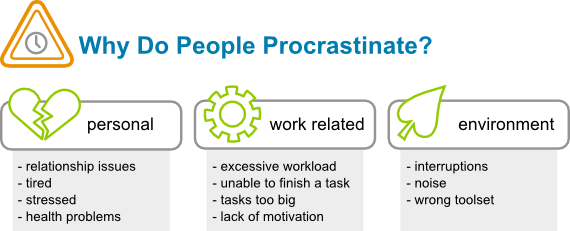 ---
Unless otherwise noted, all content on this site is @Copyright by Ahmed Al Makky 2012-2015 - http://cfd2012.com