Using CFD-Post and Excel for Data Analysis

The provided excel section with the CFD-Post is to construct the data sets, where you first export the data of interest which might take several excel sheets. Then you edit and put all the data on one work sheet then you read it into CFD-Post to start your data analysis.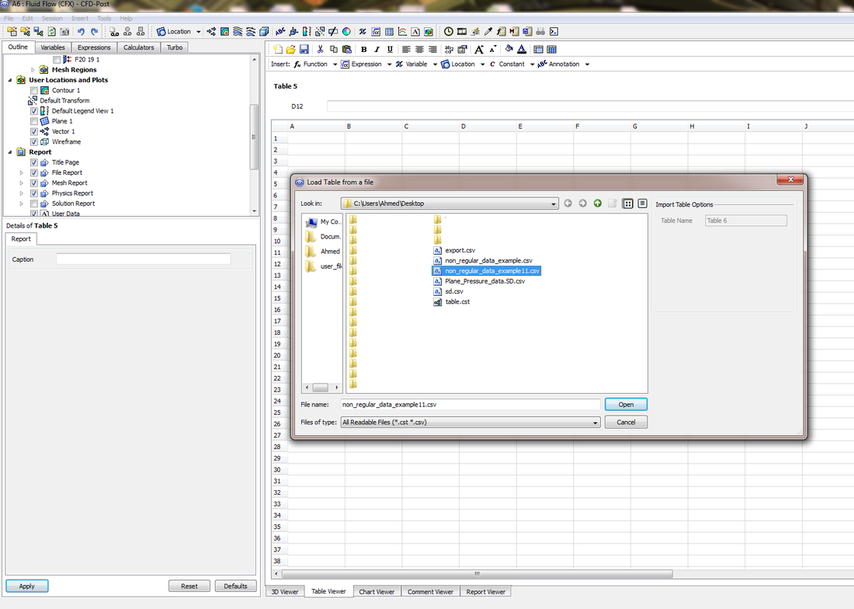 The next picture shows how I have copied the same data twice on an excel sheet and then read it into CFD-Post: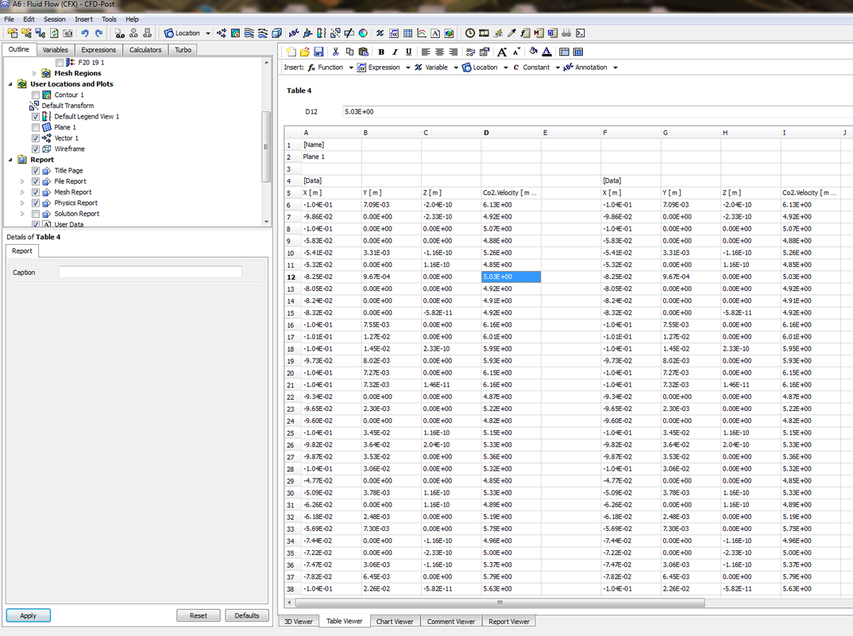 ---
The Problem of Irregular Data Sets and How to by Pass the Problem

The following file shows you by an excel sheet the problem of irregular data sets. By clicking on the provided image you can down load the file an see the mentioned pattern. This is due to irregular generated mesh by the software.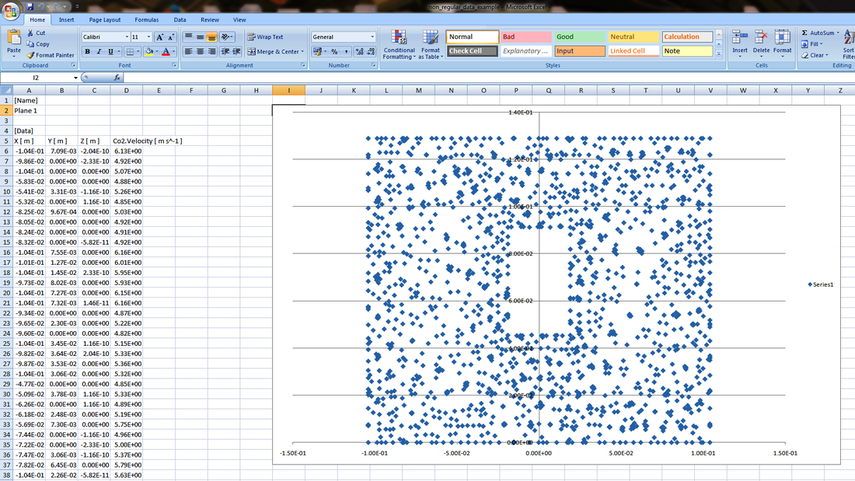 You can then view the data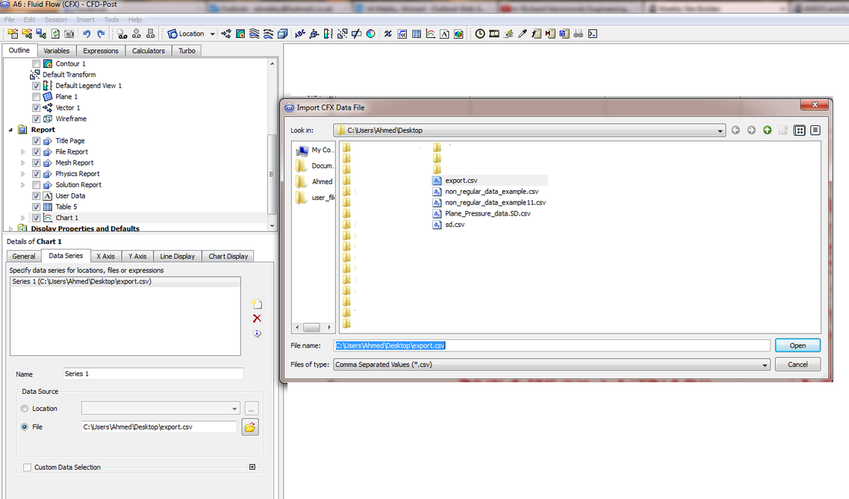 The same data viewed using excel and also be used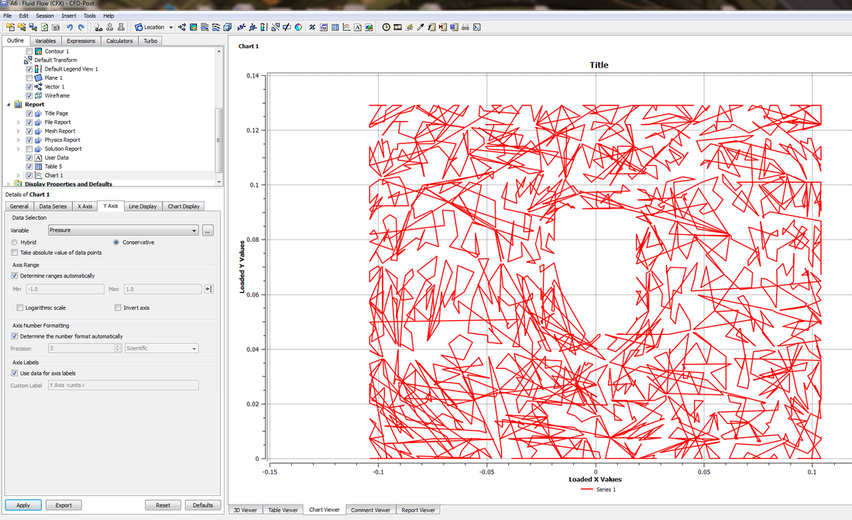 ---
Youtube Sensitivity analysis with optiSLang inside ANSYS Workbench

This is a useful add on to ANSYS in order to conduct sensitivity analysis, the video is provided on YouTube:

---
Unless otherwise noted, all content on this site is @Copyright by Ahmed Al Makky 2012-2013 - http://cfd2012.com