PhD Writing Material

PhD Writing Material: Writing a PhD thesis needs results once you get them that's when you can start writing up. The structure of your thesis and chapters distribution comes from the analysis of your data. The analysis of your data is through gathering your generated data and seeing how other researchers have presented their data. The presentation of data is through the use of 2D graphs, may be through contour plots or iso surface depending on your field of research. Once you get your data presented into visual graphs next come printing the plots and looking at them and trying to see what kind of patterns are there. Once the pattern or relation is identified between the studied parameters then comes stating your findings. After stating your findings comes the next step where you starting the relationship between the studied parameters in a series of logical statements. Focusing on the important ones through writing their mathematical derivations with a substantial amount of theory. While the less important ones depending on their importance comes the assigned size. Now you can start writing up your table of contents. During the process of writing up you will conduct several modification to the layout of your thesis due to that some points which where important and had been missed.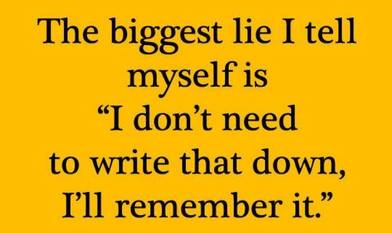 Connecting Sentences
If your sentences do not transition smoothly from one to the next, the effect is a choppy, disconnected writing style which makes your reader's brain work overtime filling in the missing parts. Connecting sentences is probably the easiest of the transitions: it usually requires only one word to go from one idea to the next. Here are some potential options:

Words which lead to more on the same idea: again, likewise, in addition, also, as well, furthermore, moreover, and
Words which lead to a different idea: conversely, nevertheless, on the other hand, on the contrary, although, even though, but, yet, while, however, except
Words which lead to a result: thus, therefore, consequently, as a result, because, since, as, so, inasmuch as
Words which lead to a concession: admittedly, of course, naturally
Words which lead to an example: for example, to illustrate, if one looks at, as shown by
Words which refer to a previous time: previously, before, prior to
Words which refer to the future: next, then, later, afterward
Words which refer to the same time: while, as, at the same time, during that time
Words which show sequence: first/second/third, a/b/c, lastly, next, then, finally, after that, until

How to write a thesis video:

---
Chapters Writing

1-Information gathering.

Gather the names of the books you read relating to your research area.

Gather the publications you went through relating to your research area.

Write the internet address of the web sites you relied on during the research process.

2-Information arranging to form a flow of a series of logical ideas.

How much theory do i want to cover?

3-Adding paragraph titles and information editing.

Thinking what points do you want to go in detail and what do you want to refer to others researchers, this is based on you weighting decision on its importance.

4-Adding the used referencing links to your bibliography.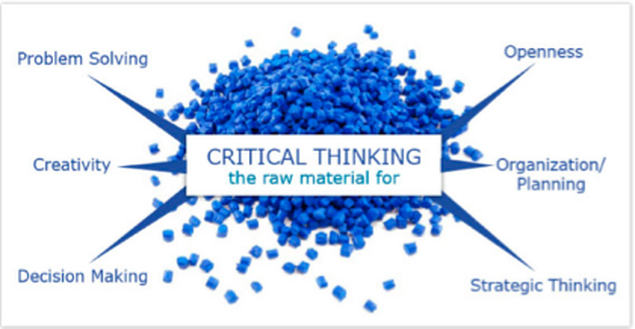 ---
PhD Thesis

The researcher has to look for a thesis that can provide the researcher with a model thesis to base his work on.

As an example this plot shows the thesis summed up in number of drafts to about 58 drafts till it took its complete form, the figure below shows how the figure converges till the times of submission of the thesis. It important for the researcher to see the required time to get research material into acceptable form. The two big jumps encountered are due to either project technical problems or due external circumstances enforced on me.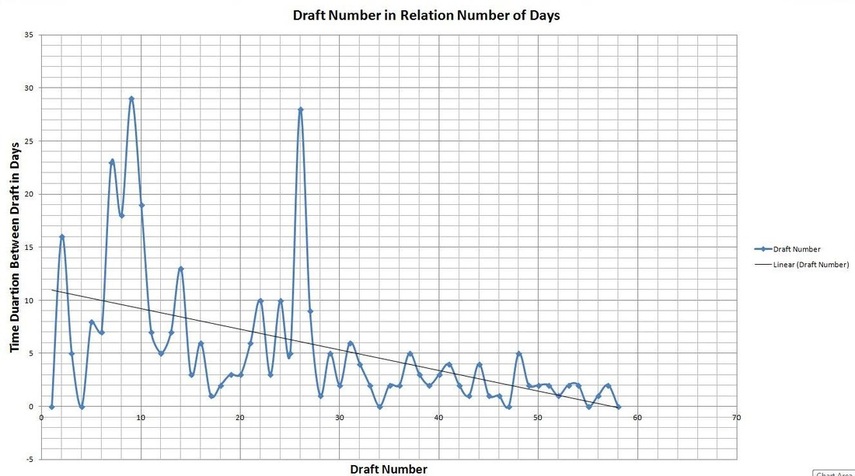 The next graph shows the relation ship between the number of thesis drafts and date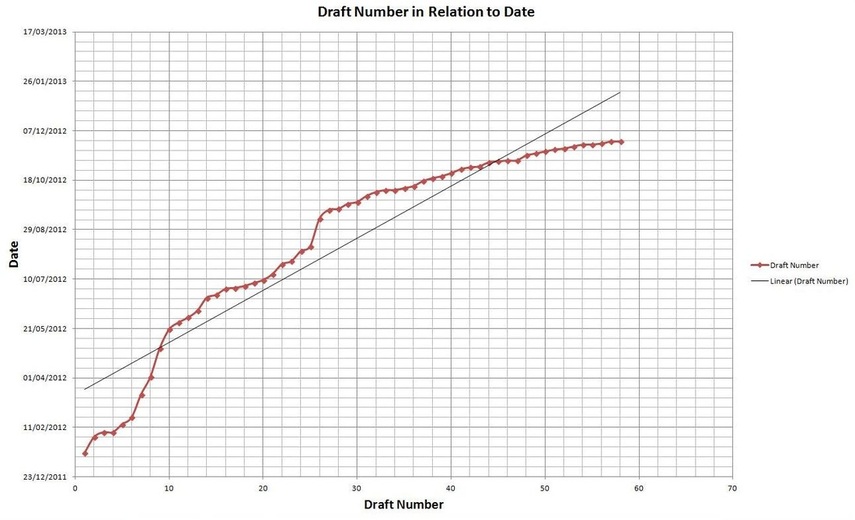 ---
Finding the Meaning of Words

The following link helps in finding meanings of words, by default the word assimilates is used.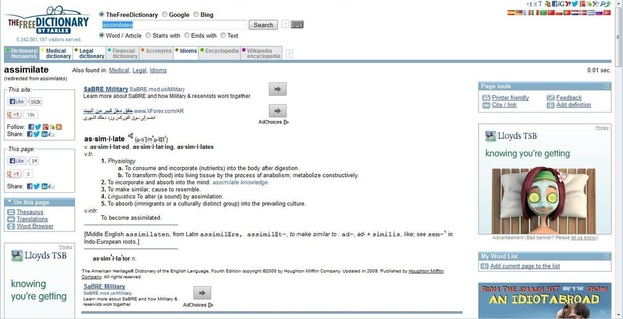 ---
PhD thesis Structure

Thesis cover page ready file is provided, press on the following icon to download: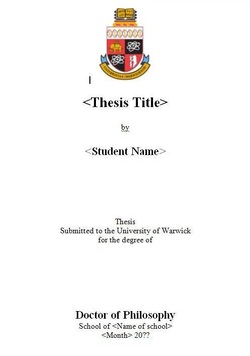 Initially you will need a table of contents to know the structure of your work. The provided table of contents can be used as an initial part of material to start your work plan. Using the Document Map command in word under the View category. The following list is an initial format , the researcher has to just add the names of the chapters:

List of Figures

List of Tables

Acknowledgements

Declaration

Abstract

List of Symbols and Abbreviations

- Abbreviations

- Roman Symbols

- Greek Symbols

- Superscripts and Subscripts

Chapter 1

- Introduction

- Thesis Chapter Summary

Chapter 2

Chapter 3

..............

Chapter Conclusion

Appendices

Bibliography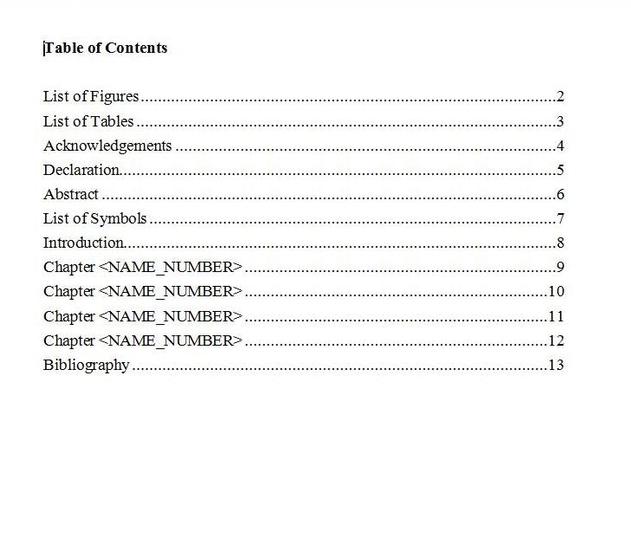 The following thesis outline is recommended for a thesis structure in the field of computational fluid dynamics (CFD) different fields have different approaches.
Chapter 1 Should be an introduction to the problem (should be short).
Chapter 2 Should have the literature review in it.
Chapter 3 Should have a description of the equations employed in the numerical simulation.

Equation numbering ready file to download: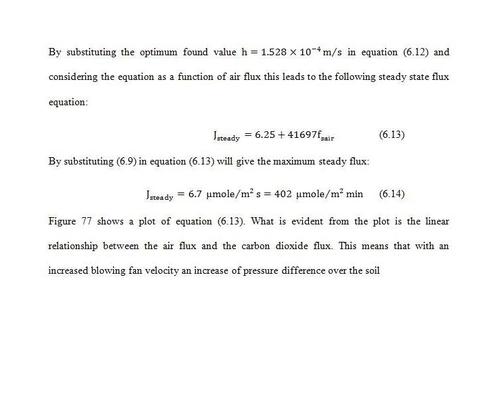 PhD Thesis Structure Recommended Sites

http://www.phys.unsw.edu.au/~jw/thesis.html
---
About the Thesis

http://writingcenter.unc.edu/handouts/thesis-statements/
http://www.indiana.edu/~wts/pamphlets/thesis_statement.shtml
---
How to Write a Problem Statement
In academic situations, a problem statement can be used for accommodating research purposes, or for general learning, for example, in setting up a mathematical problem or other educational puzzle. In planning, it generally helps to make existing problems more concrete in helping to develop potential solutions.
---
Hypothesis

http://www.thefreedictionary.com/hypothesis
---
Research Needs and Justification
Recommended link: http://www.epsrc.ac.uk/funding/guidance/preparing/Pages/jor.aspx
---
Unless otherwise noted, all content on this site is @Copyright by Ahmed Al Makky 2012-2015 - http://cfd2012.com