Making a Gantt Chart

A ready Made Gantt Chart work sheet ready for the student to conduct a quick project plan, just needs the user to modify the task names and dates and away he goes. Just to note this template is done in Excel.



The sheet is first done using Excel then copy it Microsoft Power point: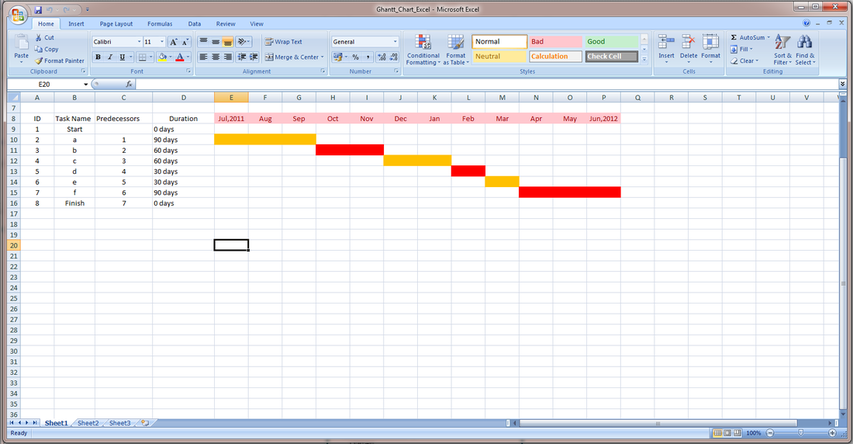 Another ready template that I have done previously is this one in PowerPoint: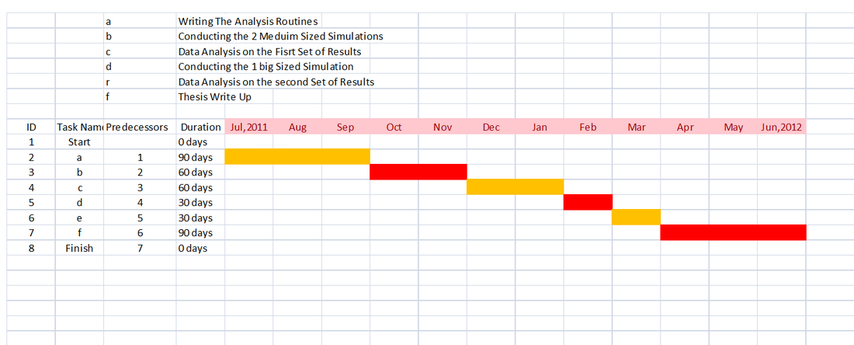 ---
YouTube Video on How to Make a Gantt Chart
How to make a Gantt Chart in Excel.
---
Unless otherwise noted, all content on this site is @Copyright by Ahmed Al Makky 2012-2013 - http://cfd2012.com