ANSYS CFX User Functions

By right clicking on the function icon and select the User function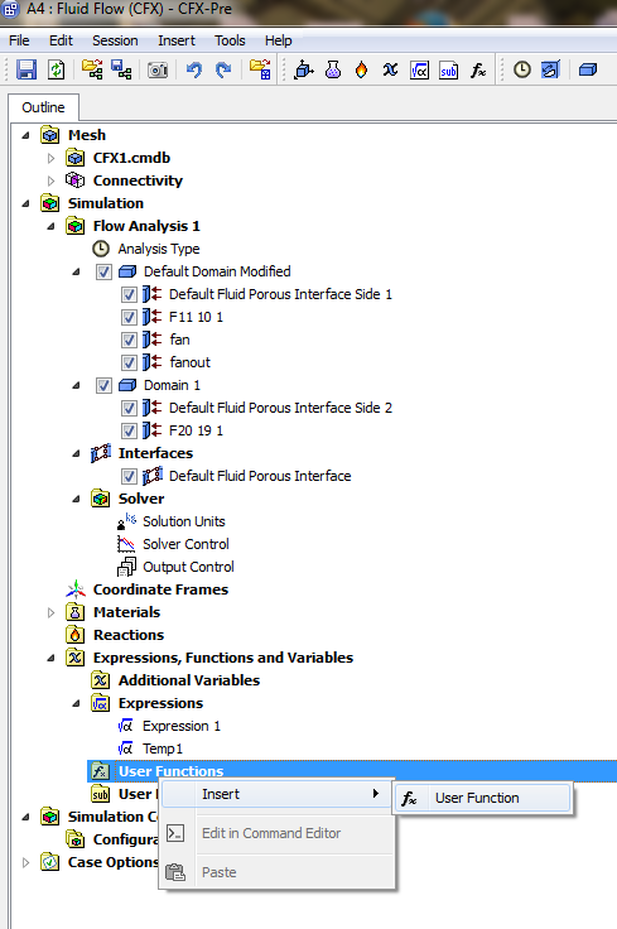 The following window will open up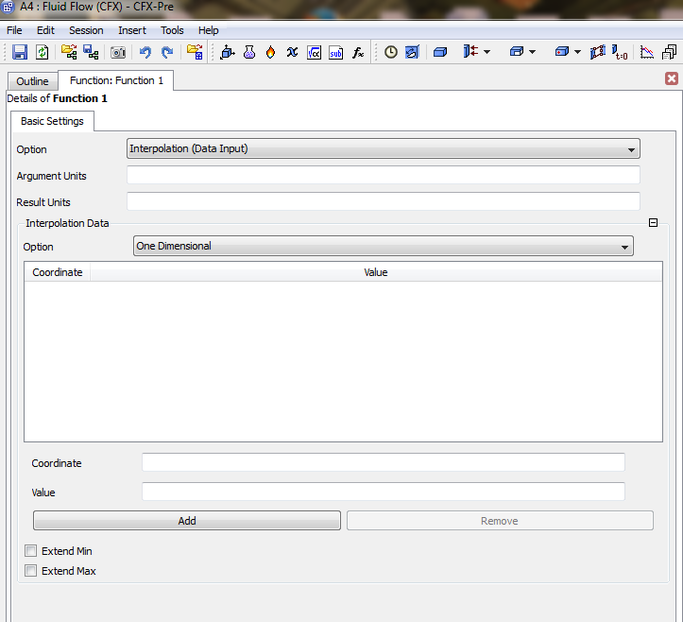 Right click and select Import data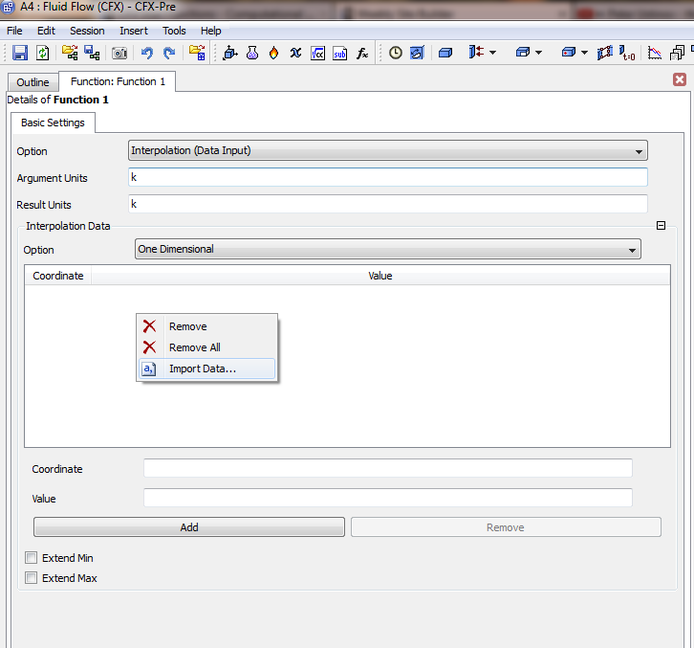 Select the data file you want to read as an example its a text file in our case: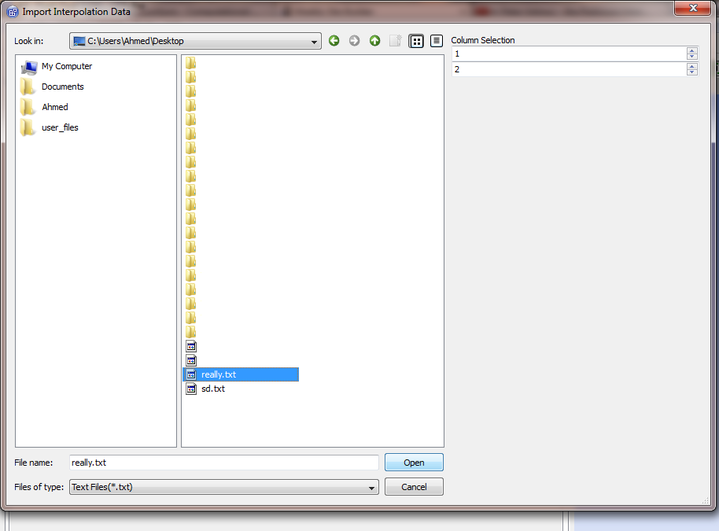 It is a requirement that you specify the units of the Argument units and Result Units the user can specify the interpolation data dimension for a 1D or 2D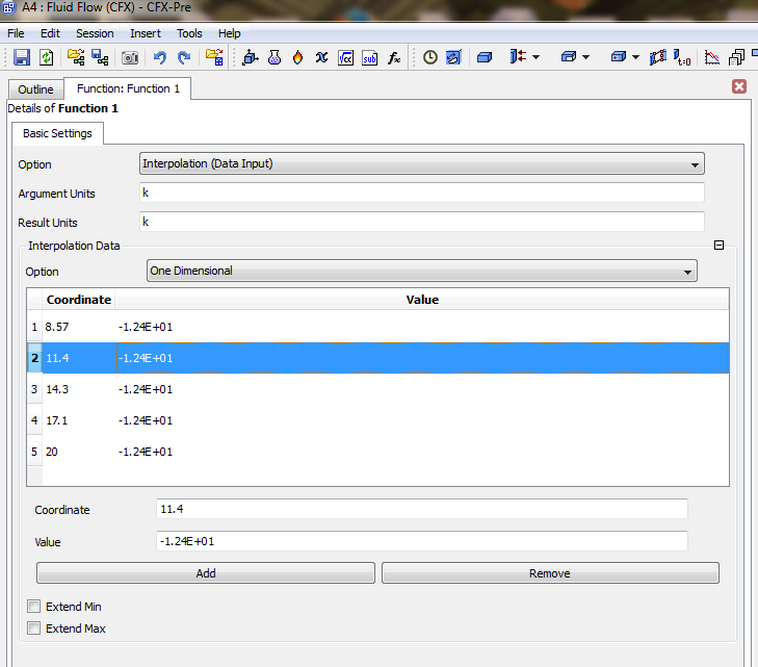 Applying the functions Manually
The power of the function is that you can add the table manual with your reasonable values, using the add button. remember to start the coordinate with a 0 value, it seems the compiler gets bugs when you dont start with zero. Remember to apply the right argument units. For example if you want a function to be time dependent for pressure then your argument unit should be [s] while for result unit [Pa].

Then you assign the function by right clicking on the function box in the input slot, and then selecting the function.
so for a Function 1() remember to write it as Function 1(t) the compiler of CFX will understand it as a function of time.
---
Unless otherwise noted, all content on this site is @Copyright by Ahmed Al Makky 2012-2015 - http://cfd2012.com