CFD-Post

1- Drag the Results icon into the window.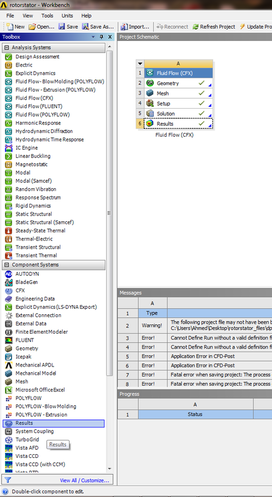 The following icon should appear after you drag the icon: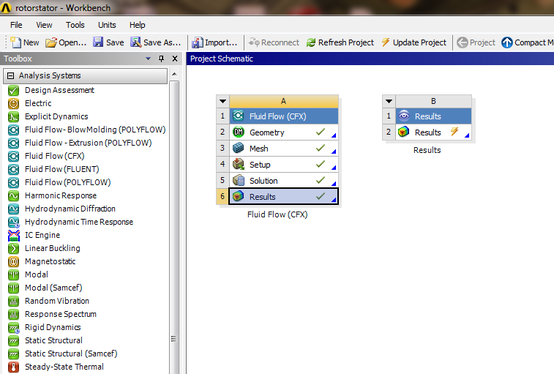 2- Go to file select Load State.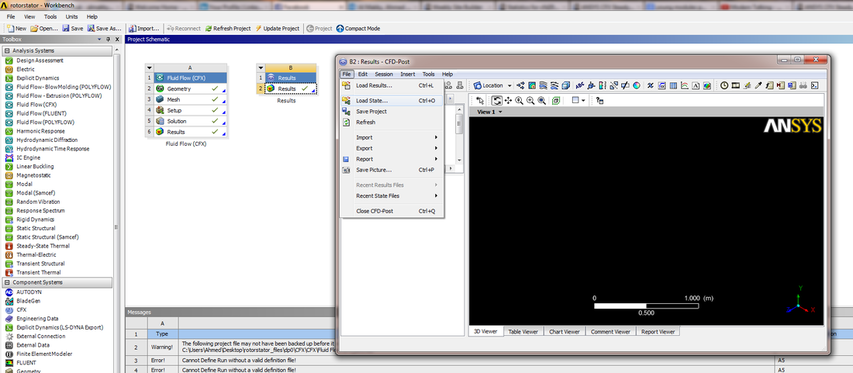 3- Browse where the needed file to load, look for: filename\dp0\CFX\Post, the file extension is *.cst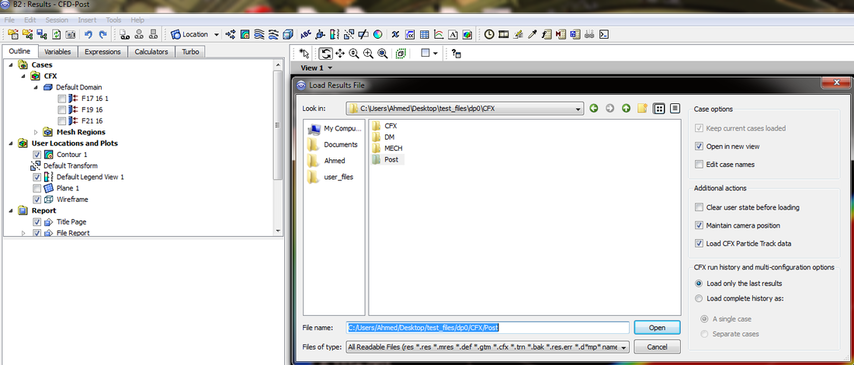 Double click on the file Icon: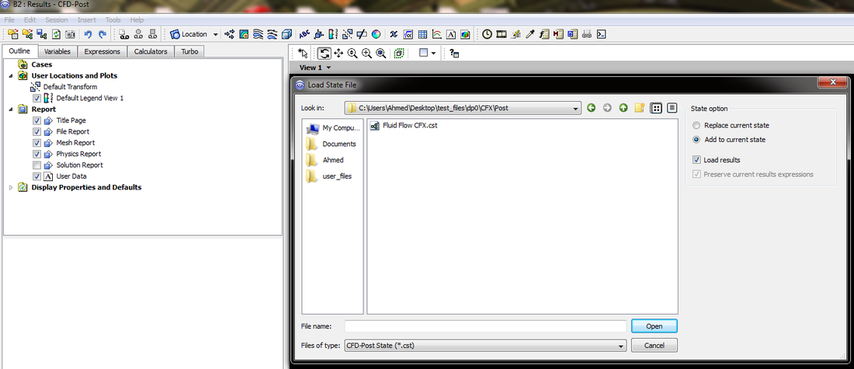 4- The comes the waiting game till all the data is loaded, then CFD-Post comes to be active.
Using the CFD-Post separately can save you time in loading lots of unnecessary applications.

Note :The CFD-Post can also be used to view generated data by ANSYS-FLUENT.

---
Saving Plane Data

Under file, go to export, select the location, select variable, finally select Save.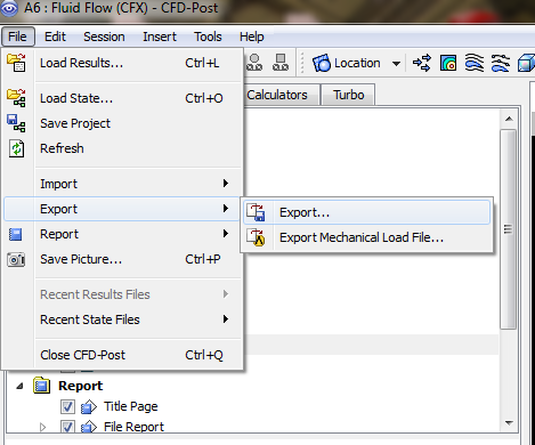 Getting this window: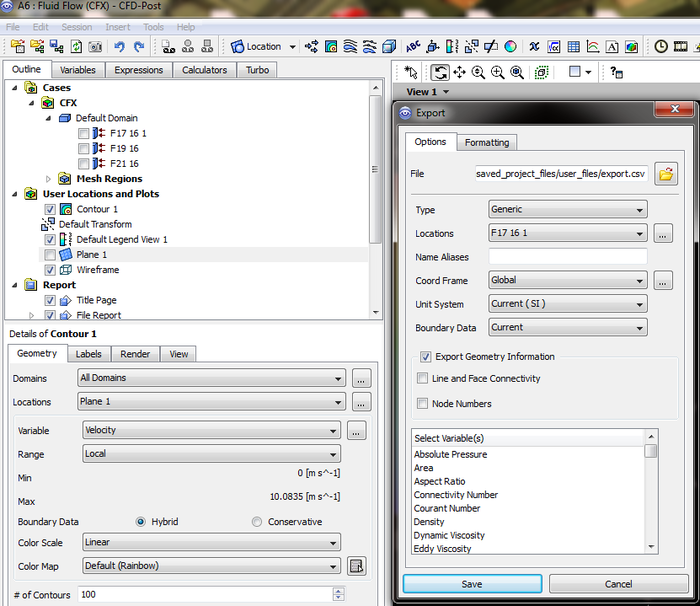 The the plan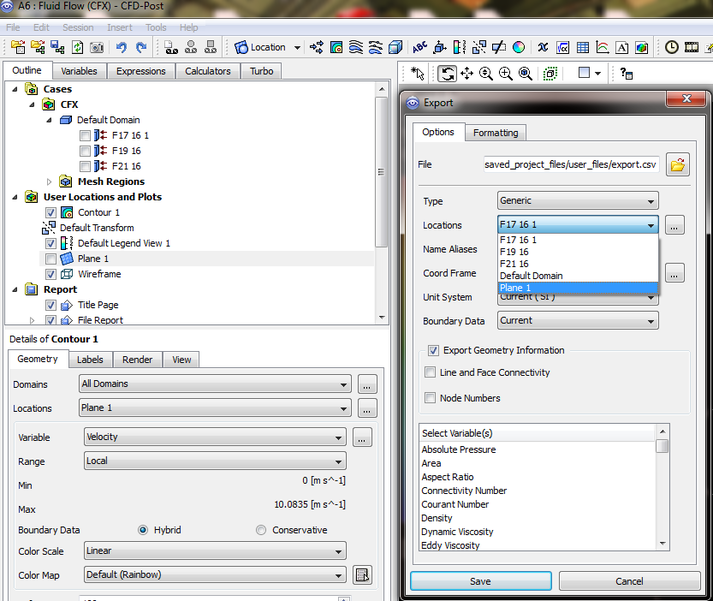 Selecting the variable or scalar quantity for analysis then press save.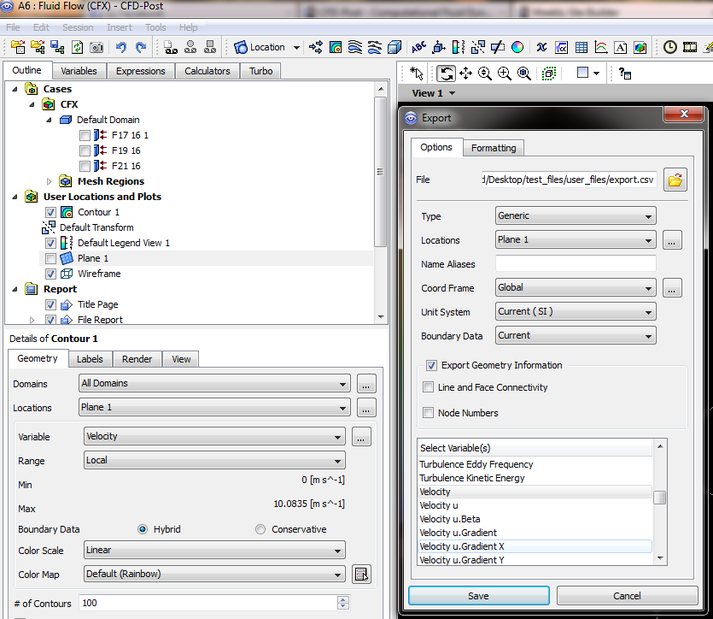 ---
Reading Data into Excel after Exporting it from CFD-Post

Go to the saved file, open user_files, you will find the saved data for analysis.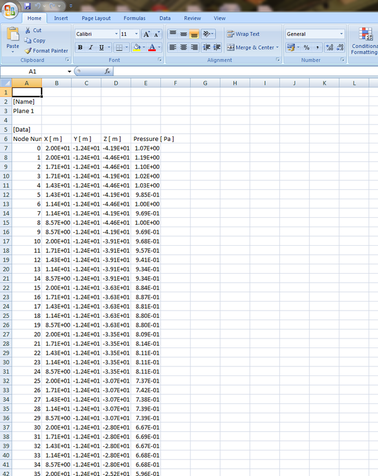 ---
Unless otherwise noted, all content on this site is @Copyright by Ahmed Al Makky 2012-2013 - http://cfd2012.com