Comparison between ANSYS-FLUENT and ANSYS-CFX
1- More Turbulence models to select from, and more options to apply for selected model.
2- Faster solver.
3- It has a big data base of different materials to chose from.
4- It has more data analysis tools than used in CFX.
---
Online ANSYS-FLUENT Manual
For regular questions about boundary conditions used in FLUENT have a look in Page 261 in the manual.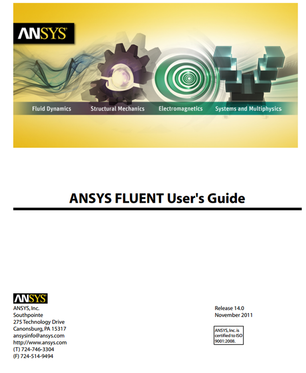 ---
ANSYS-FLUENT Online Tutorials

The following link provides an outstanding number of tutorial on the use of ANSYS-FLUENT to run simulations. Have a read through the provided list and see which one is the most similar one to your case.These tutorials are provided by Cornell University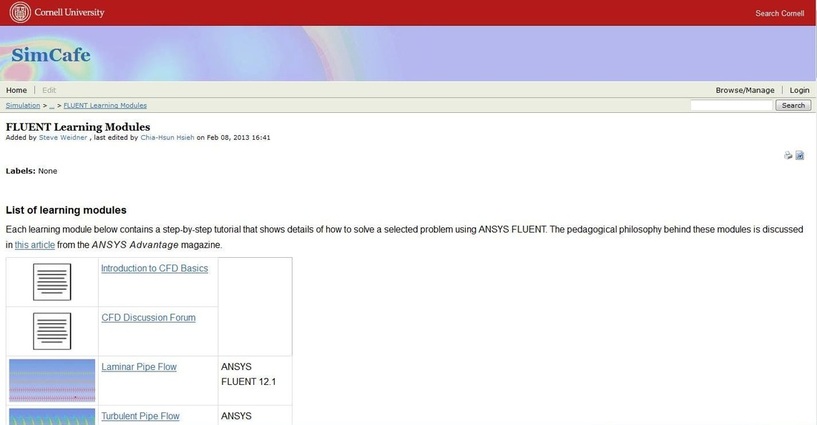 The following link which is a
powerpoint
presentation is also good for a new learner it has a description on how ANYS-FLUENT works.
---
ANSYS-FLUENT YouTube Tutorials

An ANSYS Fluent basic flow simulation tutorial, this tutorial provides you with the basic tools to use Flunt.

An ANSYS Fluent tutorial on a 3D Airfoil.

---
ANSYS FLUENT Time Stepping
Section Under Construction, the following video available on YouTube gives the user some hints to produce a video of the produced results based on time steeping the calculation.

---
Unless otherwise noted, all content on this site is @Copyright by Ahmed Al Makky 2012-2013 - http://cfd2012.com