Wind Tunnel Walk Around
The wind tunnel used at university faculty, its made mostly of wood and fits a model size of 1/32 in scale. To get a feel of the extent of its size look at the bottom right of the picture and would see a researcher looking into the wind tunnel glass. I would very much like to see a more bigger wind tunnel than this one, a one that can fit a full sized aircraft.


Wind tunnel suction fan, this fan generates the required flow speed to mimc the studied flow conditions, as visible a protect filter is applied to the suction therefore not to people and objects into the wind tunnel.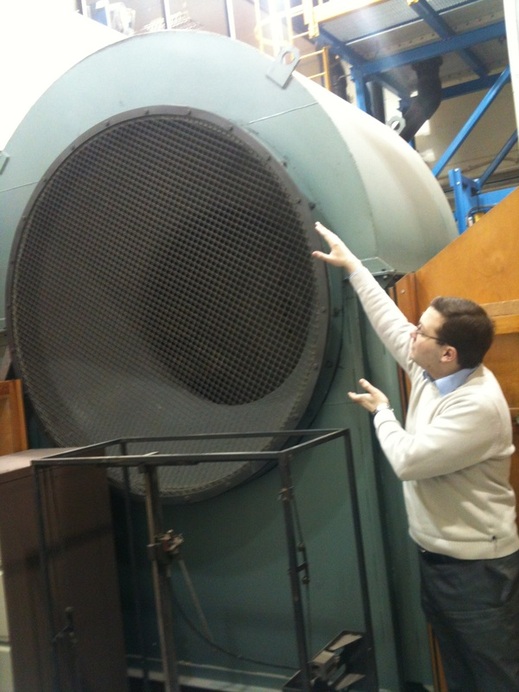 Choosing the scaled down model to run tests on. If I am not mistaken this Truck is in size 1/32 in scale, a real life truck ranges in length from 17.5 to 18.5 m.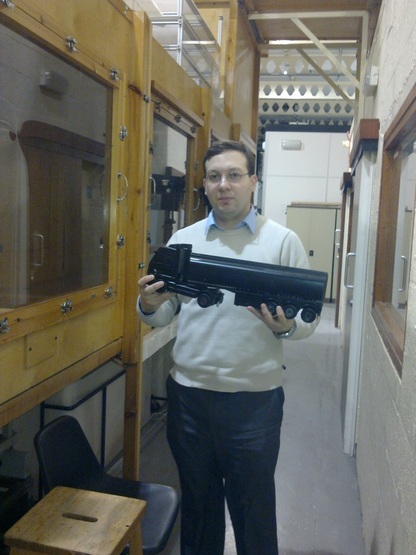 Inserting the model inside the wind tunnel before running tests.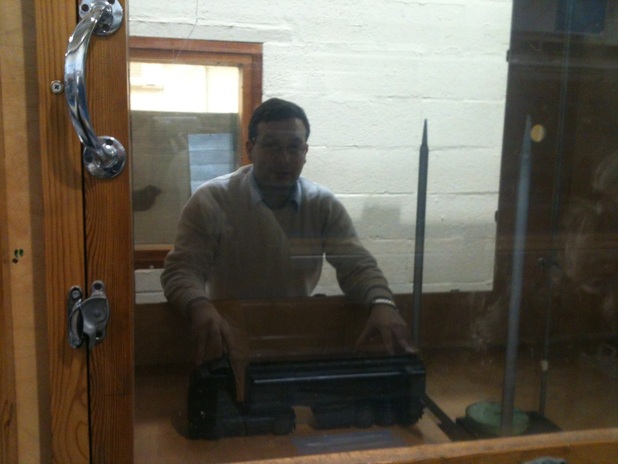 ---
Unless otherwise noted, all content on this site is @Copyright by Ahmed Al Makky 2012-2014 - http://cfd2012.com