ANSYS CFX Study of Fluid Particle Transport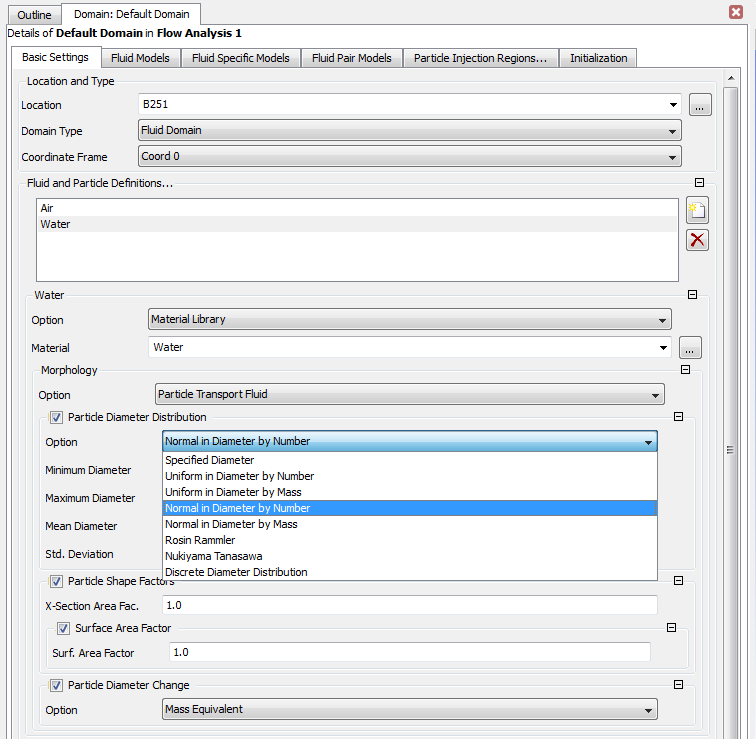 Under Construction.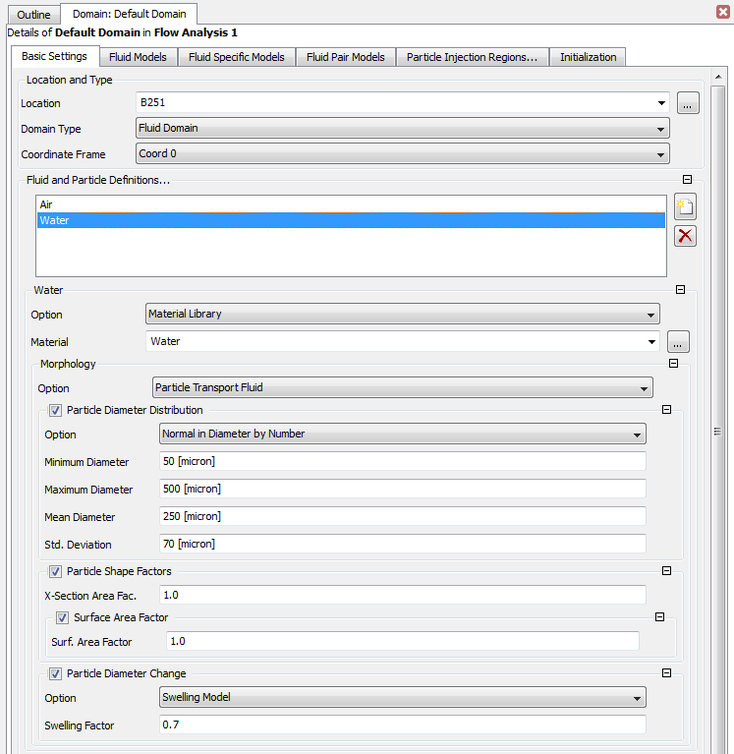 ANSYS CFX Study of Solid Particle Transport
Particle separation comes of importance for engines, for both cases reciprocating engines or gas turbines. Sand or dust ingestion can cause combustion instability not forgetting blade wear. During desert storm sand affected the rotor blades of the Apache helicopter and they had resolved the issue through the use of plastic cover or plating to the blades. A flight ban was enforced in the UK when a volcano erupted in Iceland back in 2010. Your main concern for your simulation is to add to the simulation seeding and then use the stream line function to monitor the particle path at each instance of time. Remember high momentum regions have more strength to carry particles than the lower energy ones. There are many methods used for particle separation for engines. For example the use of filters. Filters can be represented by a porous domain media like car engine carburetor. While for gas turbines the methods differ for fighter jet engines to helicopters to civil planes.
You will need to use a particle distribution function to replicate your studied case. Because there should be different size of expected particles in the simulation. You can use the same method for spray modelling for your case except to use a solid instead of a liquid for your inflow boundary condition.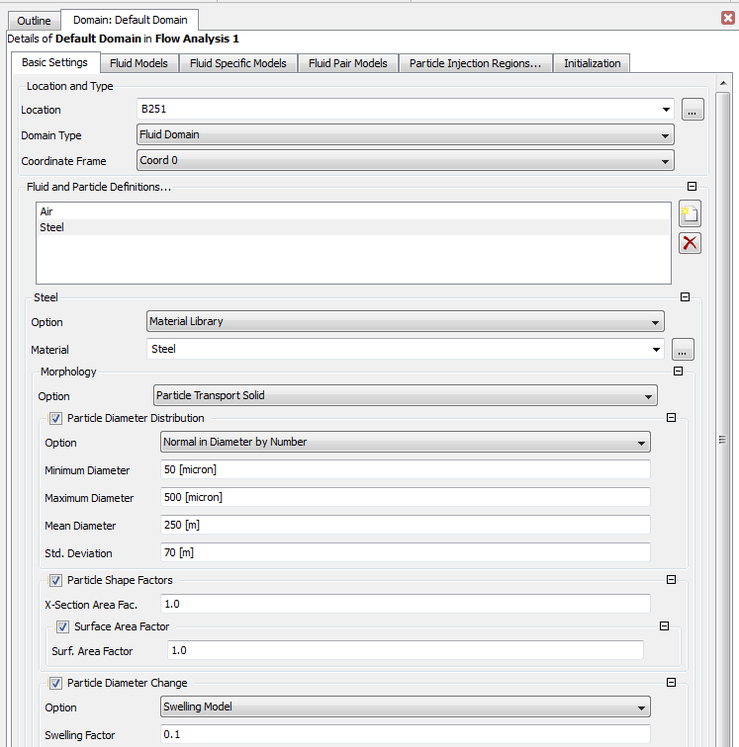 ---
Unless otherwise noted, all content on this site is @Copyright by Ahmed Al Makky 2012-2015 - http://cfd2012.com