ANSYS-CFX Thermal Radiation

Important notes
1- All tutorial geometries are available: You can contact me by email: almakky@hotmail.co.uk and the mesh will be sent to your email account.
2- Please don't send me an email asking me to send you tutorials, what is available has been uploaded on the website.
3- I would very much appreciate any feedback about the tutorials, and your contribution will be stated in the tutorial, I plan to update the tutorials.
Simulation Input Values
The number one rule for thermal radiation is you need having a solid but you can also model it without a solid using the total energy model.

Setup 1: The next question that comes to mind which radiation model should I chose.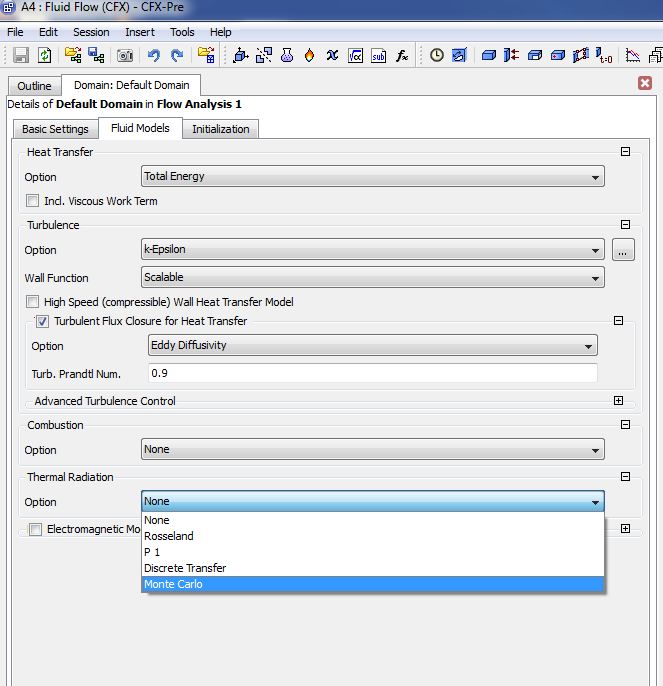 ---
Unless otherwise noted, all content on this site is @Copyright by Ahmed Al Makky 2012-2014 - http://cfd2012.com