What to Do after a BSc or MSc Degree, Where to Look for a CFD Degree

The following links shown below shows the considerable links that exists concerning CFD. On cfdonline.com you can find posts about PhD positions that are concerned about numerical study of your favorite subjects there. Just keep in mind that there are many other opportunities that haven't been advertise out there or anywhere else. Try contacting faculty members who have interest and research grants relating to CFD, keep trying and never give up, even the application process will require you to learn the art of finding a job, praying for your success, you will notice after some time that faculty members receive so much applications that wouldn't most of the times be able of replying to all. However sending an email to whoever works in your desired field with a CV attached wont be negative to you, it can at some instances be a form of marketing of your self to those who read your emails.
---
CFD Jobs Sites

The following list provides several useful links to find a job in the field of computational fluid dynamics, try to check these links frequently.


1-CFD Online is one of the classical website sites that CFD researcher would go to when the look for a job. Just press on the image below to open a link to the website.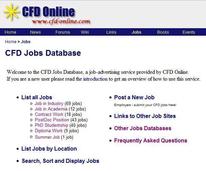 3- This is a website that has job posts relating to CFD : http://www.imechanica.org/
4-Another useful website is: Jobs.ac.uk this has all sorts of jobs for companies and academic institutions. I have specified it to search for CFD jobs but you can change the search to something that fits your needs. I would recommend this page for jobs located in UK and some European and middle eastern countries with some exceptions every now and then. Press on the image below to go to the mentioned website.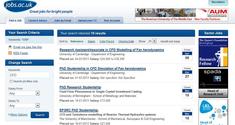 6- Academic Position website. This website is recommended for researchers seeking jobs in Scandinavian countries and some European countries such as Switzerland,Holland, Belgium and Germany.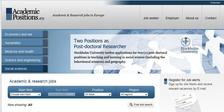 7-FindPhD.
This website is the best one provides you with an extensive data base full of academic.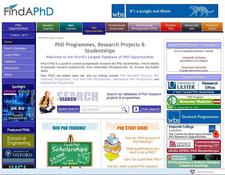 8- This website provides scholarship links especially in Denmark : http://scholarship-positions.com/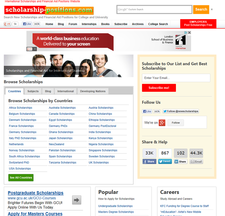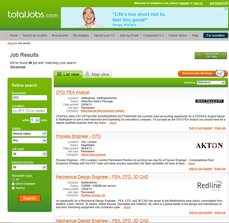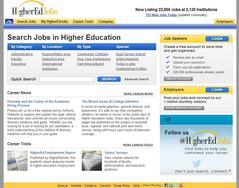 ---
Unless otherwise noted, all content on this site is @Copyright by Ahmed Al Makky 2012-2013 - http://cfd2012.com