People that Contributed to my Personality in Life

In life we meet lots of people several of whom will contribute and leave some mark on our personality therefore I would like to mention the people who did leave a mark on me. I find this picture very expressing below: Everyone remembers the good you do, even when you forget it.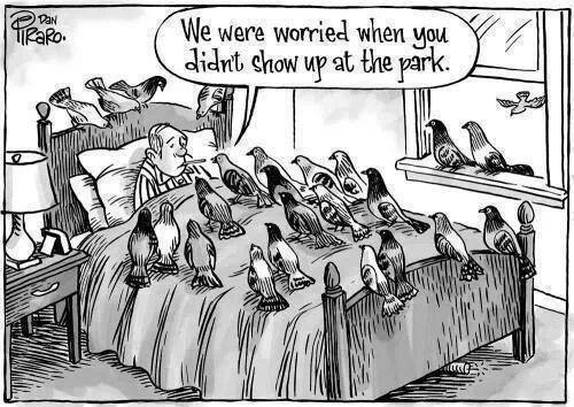 One of the facts of life that every one dies. But the goal is not to live forever. The goal is to create something that will.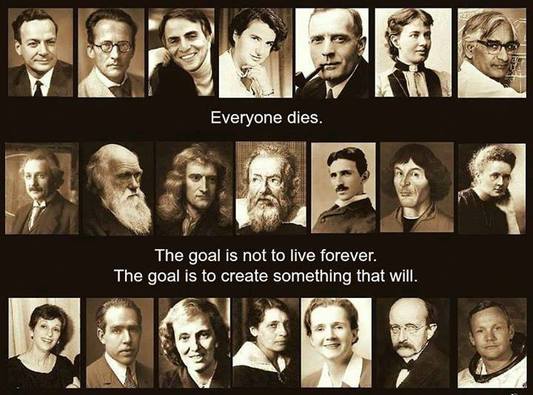 ---
Family Members who contributed to My Personality
My grand father Ahmed Fares Al Makky (أحمد فارس المكي) who I have his name god bless his soul. He was the one who raised my father who brought me up and took good care of me and made me to whom I am. He used to make me happy and play with me when I was young and through my teenage years he used to guide me to do the good things in life. How much he lived a very modest life but he brought up a very nice family that I am proud to be part off. He passed away in 2004.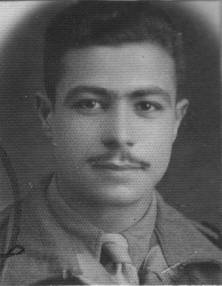 I must admit the age difference is always a barrier between the new and old generation. That is some thing I understand more today than before. I know that I will never be like him but maybe one day I will make him proud of me that I am his grandson.
My grandmother Itidal Shaar (إعتدال الشعار) who passed away on the 15 February 2015. She liked people and always tried to help and support them in every minute of here life.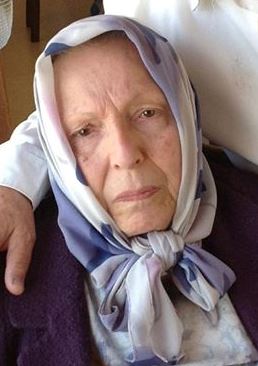 I would also like to mention: (بدر الدين الحصني) he was the person who contributed to supporting my family studies which later also contributed to my life.
---
People Who Contributed to My Personality Throughout My Childhood

My dear childhood friend Ayman Nasser (أيمن ناصر). He was someone who I played with during my early years of my life we used to play hide and seek, football. We went to the same primary school for three years and as I recall we used to be so excited once the school break would come where we would hug and go to the play ground. He had a unique smile and had bright innocent eyes. At a young age he used to be very persistent about his views when we played. As he grew older and matured he developed his story telling skills and knew how to draw your attention with his funny stories. He was intelligent and knew how to socialize. I learned from him how to be honest and kind. In addition to that I always used to feel that he was a fighter throughout his life and I would compare him to a Salmon fish swimming against the current. He used to always respect me and have good faith to what I told him during our conversations. I unfortunately learned that he passed away on the 8 March 2010. God Bless his Soul.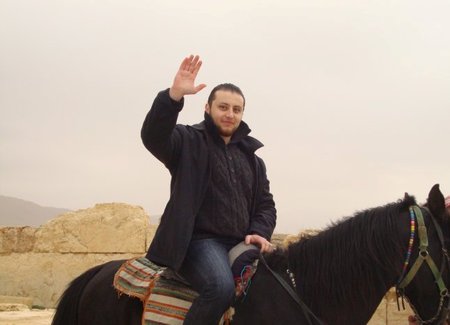 I would also like to include my school teachers who played part in seeding the good pure values in life (الانسة كوثر منون, الآنسة عروبة الرفاعي, الانسة عروبة القاضي)
---
Before Starting University

The chemistry teacher baccalaureate Mahmoud Al Homsi (محمود الحمصي). His lessons where full of joy and laughter he used to get the chemistry theory, laws and equations using funny ideas and jokes that will stick in your mind.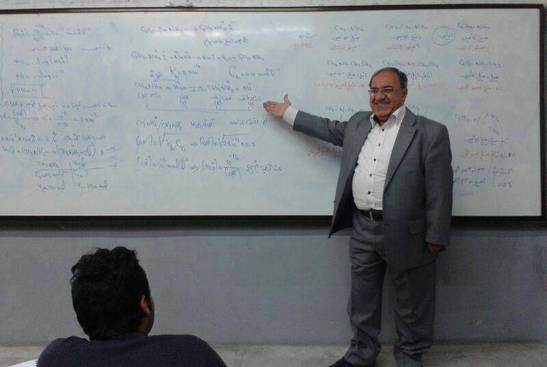 Dr Ibrahim Subhi Al-Natour (الدكتور المهندس إبراهيم صبحي الناطور) was one of the people who encouraged me to study mechanical engineering and he was the first person to expose me to hydraulic circuits and its relationship with fluid mechanics before starting my engineering studies, he passed away 2004 after suffering from cancer, God bless his soul.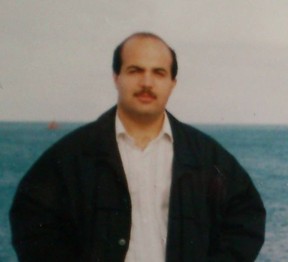 He translated several IT
books
into Arabic, he also wrote a series of three
books
in Arabic about hydraulic and pneumatic circuits.
Another person was Dr Hader Amin Tarabishi (الدكتور حيدر أمين طرابيشي). I used to enjoy his stories from his rich life experience and all the historic events that he witnessed. Living in a lot of places around the world from Russia, America,UK, Egypt and Syria. He was one of the early Arab researchers that worked and researched in initial stages of Radar technology. He I still recall once he called me to take my permission to pass on my phone number to a friend, referring to me as an expert in aviation, I felt it was so nice of him to have confidence in a 17 year old teenager.
---
During my Undergrad Years

During our first year at the school of engineering we had a lecture who taught us a module called descriptive geometry and static he was very dedicated, honest and well mannered his name was Eng Yasser Showaky (المهندس ياسر شويكي), I will never forget him. I was sad to learn that half way through 2005 he passed away after suffering from Leukemia, god bless his sole.
My fourth and fifth year Professor Ahmad Hassan Hamid (الدكتور المهندس أحمد حسن حميد) who taught me the two modules that I initially wanted to study from the first years of engineering during my undergrad. These where related to gas and steam turbines. He was also a close friend of the family through out my life. I always miss our daily walks that we had back in the summer of 2003.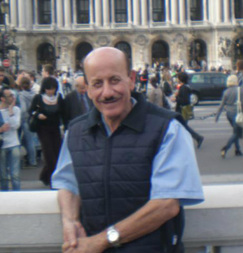 Another dear professor who taught me Gas Dynamics was Professor Rafeaa Nabawani ( الدكتور المهندس رافع النبواني), he was someone who was dedicated and easy going and his lectures where enjoyable. The module wasn't favored by students because it had limited application in real life. But he always supported students and and tried to make the module an enjoyable one. He passed away 17/11/2006. God bless his soul.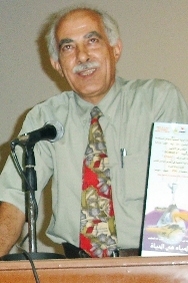 ---
During my Postgraduate Years

Professor Peter Carpenter was a person who also contributed to my love of computational fluid dynamics. I first came to know him through his book which I bought after coming to the UK summer 2006. When I started applying for PhDs his book was beside my desk I looked at it read his name typed his name into Google and found him as a member of staff at Warwick school of engineering I wrote him an email asking if he can supervise for PhD.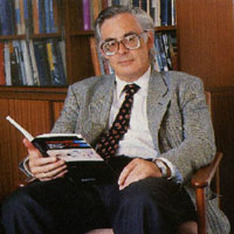 During my application process for PhD I applied to lots of institutions and got lots of rejections, academics that wouldn't bother in replying to me or even helping me, I have worked with people who have such negative comments in their emails that don't intend to help in any way, what touched me is that Peter Carpenter knew he was diagnosed with brain cancer but till the last days of his life he continued helping people god bless his soul. This his email reply I kept a copy of it:

Sent: 05 October 2007 14:32
To: Ahmed Al-Makky

Dear Ahmed Al-Makky
Thank you for your interest in doing your PhD under my supervision.
However, I shall retire at the end of this academic year, so I have
passed your email to our Postgraduate Admissions team for response.
Yours sincerely,
PW Carpenter
He passed away two weeks after starting working on a research project at Warwick University, I never got the chance to meet him in person, he was one of the people that I would have liked to meet during my life time.

---
During the Period 2006- 2010
My aunt Hanadi Dalbani also supported me through the many hardships of life sadly she passed away 22 September 2015. She listened to me a lot through out the many hardships and challenges I had to go through during my studies. She always insisted on me to forgive and move on in my life.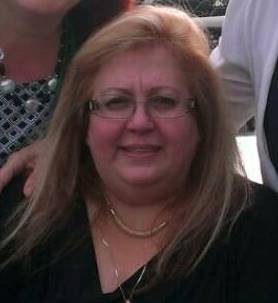 ---
Unless otherwise noted, all content on this site is @Copyright by Ahmed Al Makky 2012-2015 - http://cfd2012.com