Linear Data Analysis in CFD-Post

Inserting a line will help in specifying what cells need to be saved and plotted.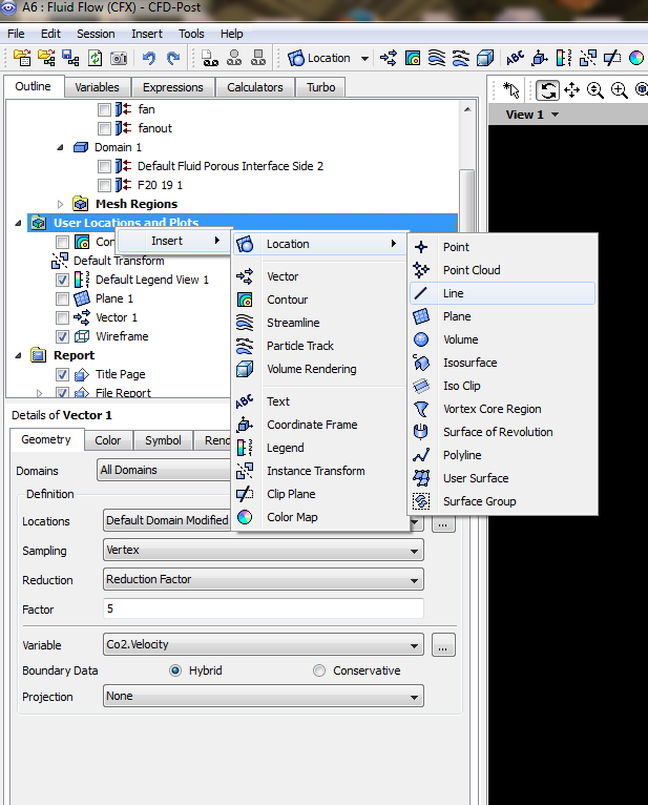 Enter the coordinates for the required line.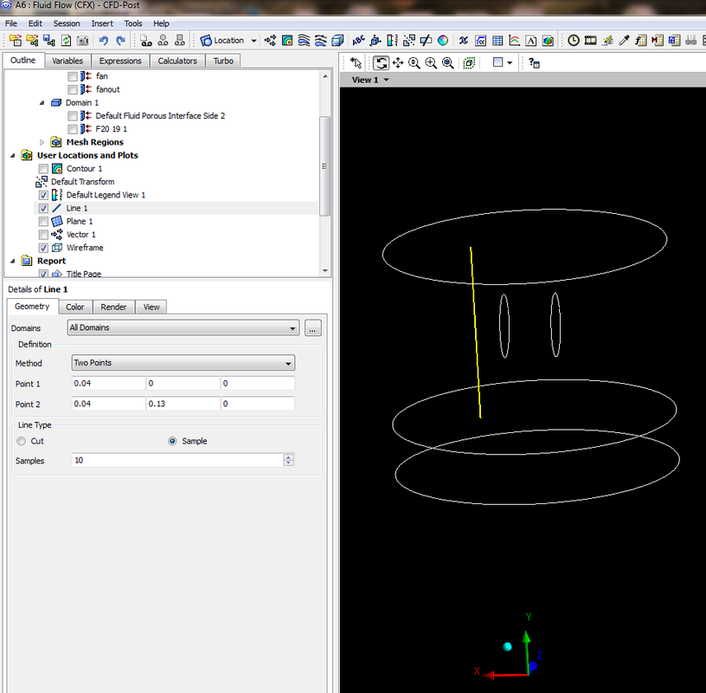 Increasing the number of samples gives the plotted curve much a smother profile.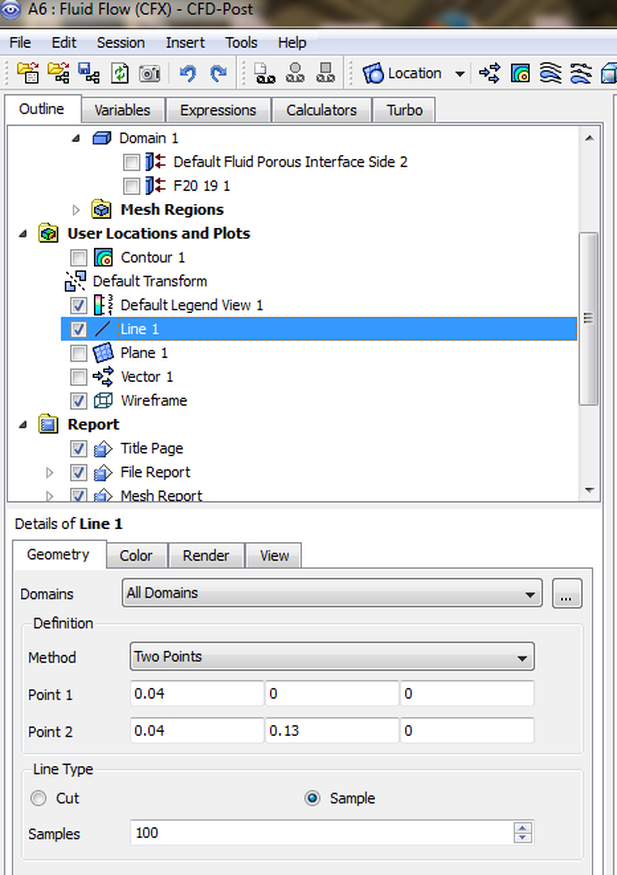 Right click Report and through Insert got to Chart: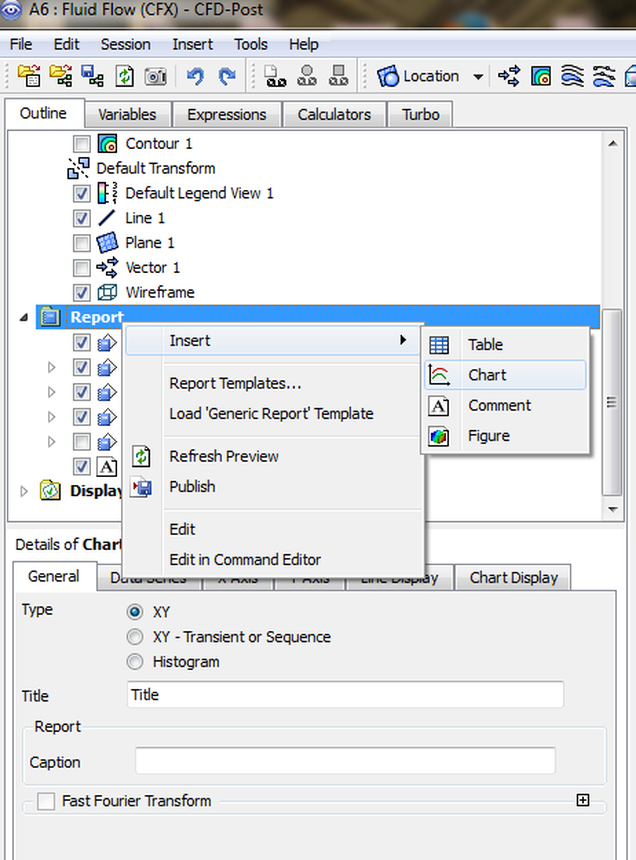 Select from the Location drop down list the Line 1: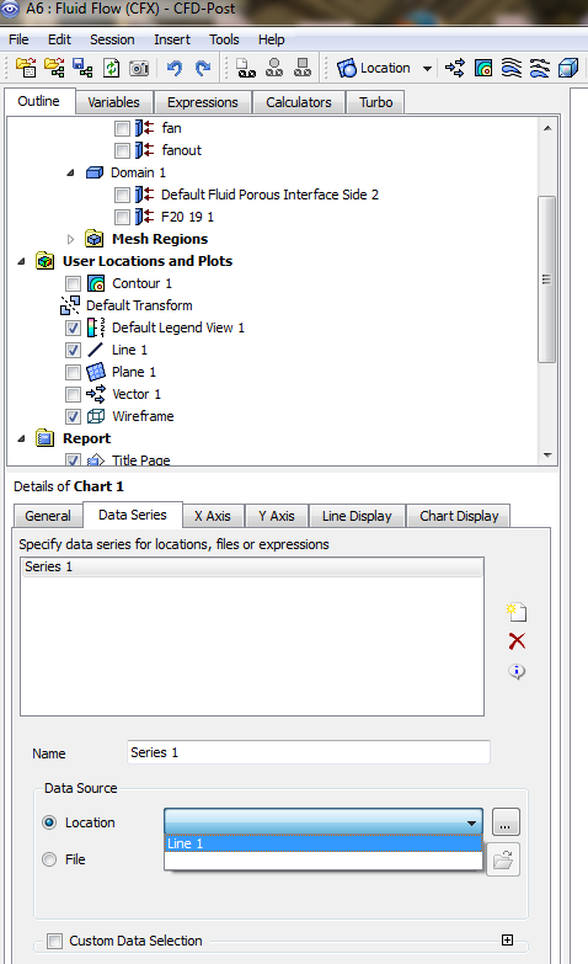 Specifying the parameter for x axis, for example I have chosen Pressure.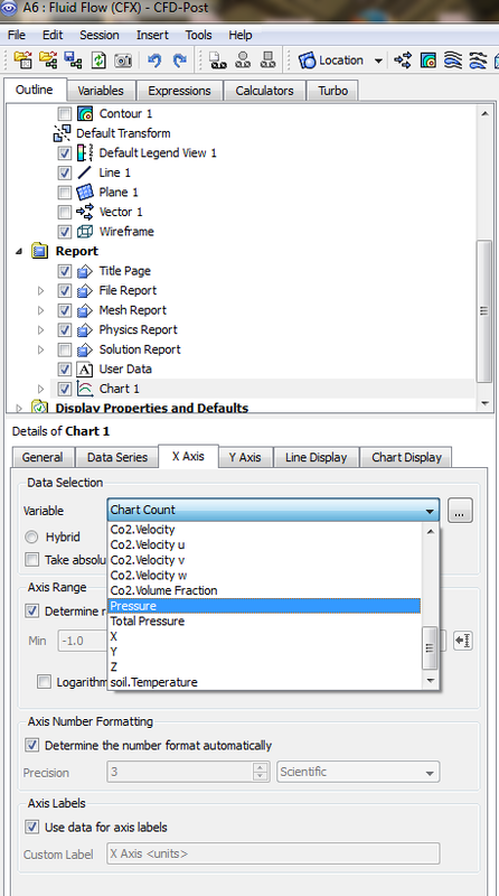 Specifying the parameter for the y axis: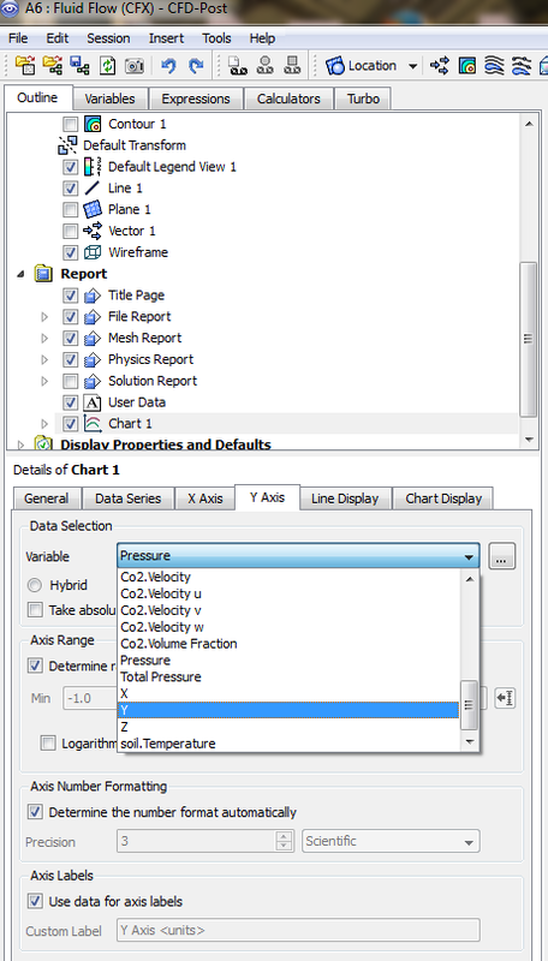 A sample of how the plotted data should look like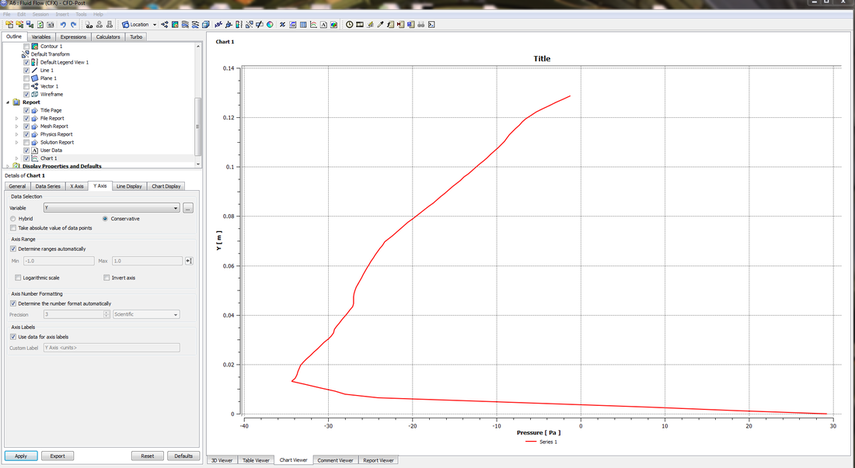 ---
Unless otherwise noted, all content on this site is @Copyright by Ahmed Al Makky 2012-2013 - http://cfd2012.com