What to do after an Undergraduate Degree
These are the topics which have become of interest in the academic community due to the drive of industry to acquire more financial resources for it, the following mentioned points are from my observations relating to the field of engineering in general:
1- Fuel cells modelling.
2- Wind turbines flow modelling.
3- Blood flows modelling.
4- Flow modelling in Lungs.
5- Porous media modelling.
6- Hydro Modelling.
7- Biomass gas production modelling.
8- Fluid Solid Interaction modelling.
9- Combustion Modelling.
10- Stress Analysis Modelling.
11- Gasification.
12- Internal Combustion Engine Modelling.
---
What Challenges You Need to Prepare you Self for
Unfortunately in third world countries education is not that developed because their is no funding for research, Because research funding comes from industry. A comparison between the two models:
First World Countries

Higher Education in first world countries is based finding solutions for products that will secure jobs for the industry and will produce products that will raise the standard of living for the people.

Scientific information is easily available and the people who know manipulate people to produce more info even if the dont have the expertise.

Departmental money is only available for academics and contracts and to about 20% of the research students. The rest do not even know there is money for them to use.

Third World Countries

Higher Education in third world countries is a social prestige more than building a career to solve daily problems. Its how to manipulate social problems and people none education to make lots of money.

Scientific information is scarce and the people who know some outdated info think they know everything and dont share it with any one.

No departmental money available for academics or students.
---
Finding the right People for Advice
After selecting the project of interest look for the people who work in the field of interest.
---
Numerical Modelling
It has become a must that an engineering student knows numerical modelling because the 20 century requirements are for research to be conducted on computers which have become available for all people on this planet, the challenge has become more of the hardware resources available for the student.
Third world countries have been behind in this sector and the majority of academics of some generation
---
Geometrical Modelling
Any project now needs CAD drawings in addition to engineering projects require 3D modelling of the study component to later apply to it the required analysis model.
---
Why Numerical Modelling?
Saves costs, can be at home done or any place. The generated data can be stored in a virtual world not like an experimental apparatus that needs an allocated space at the university labs.
---
How to Understand Turbulence
To understand turbulence you need to understand Nikola Tesla quote:
---
What Area of Engineering do you Like?
You must have a drive to learn this based on achiving your future objective. Once you set your objective the ok that means you can either work in CFD for automobiles or for car engines meaning car engines combustion modelling.

---
Backup Plan
CFD for car modelling means you need to be good in car modelling and in meshing while for combustion modelling you will need to be stronger in thermodynamics heat transfer and chemical engineering always have a back up plan meaning if you gain these new skills you can apply them in the Pakistani environment of industry even if you dont make any break throughs if you cant apply them to industry apply them on a bulding put in in a wind tunnel and see her drag coeffience t becouse their is no automobile industry in Pakistan you can use your skills to do CFD around buildings relating to combustion modelling if it dosent work out you can apply the skills for CFD in the chemical engineering sector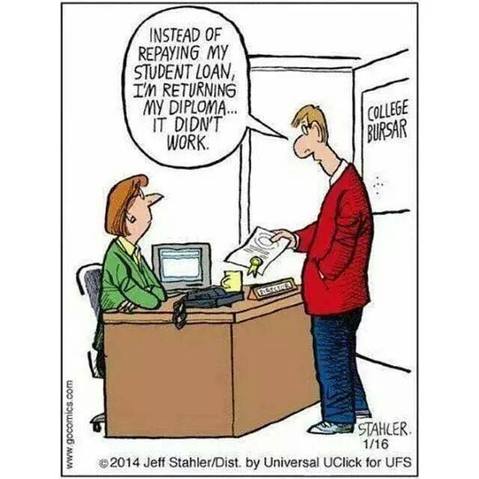 ---
Unless otherwise noted, all content on this site is @Copyright by Ahmed Al Makky 2012-2015 - http://cfd2012.com