Regular Rejection Excuses for Job Applications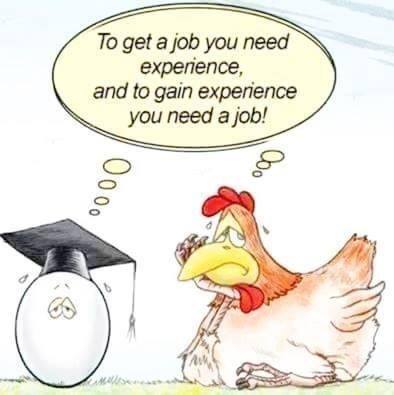 You need also to understand the employer situation the employer has only one vacancy to offer and has lots of application to go through and consider. Therefore these are some of the regular rejection excuses for job applications:

1-You have a spelling mistake in your CV.

2-If you have more experience than a couple of years we would have taken you.

3-If we had a guy to train you, which is something contradictory because that means they hadn't read your CV in detail.

4-You didn't answer the question so we can't offer you.

5-You didn't provide a reference letter or it was lost, don't be surprised it happens it is advised that referee letters and transcripts are sent as registered mail.

6- No specific reason, they have a statement that they send to all their rejected applications.

7- If you only had a first-class in your degree, if you did have a first class, you will be told after they look at your transcripts we only take someone who has 90 grade in mathematics while your grade is 80. Meaning whatever you say they will have an excuse to reject you.

8- If your grade in IELTS was higher than 6.5.

9-You haven't sent us your referee report (which you have done so), or there is a document missing in your transcripts (while you have sent all need documents).

10- Try to always contact employers through using an institutional email address, try not to use a Hotmail or a yahoo address, because sometimes emails are regarded as spam and deleted.
---
Unless otherwise noted, all content on this site is @Copyright by Ahmed Al Makky 2012-2015 - http://cfd2012.com