Finding a Job Stratagy
There is a big difference to what you have been taught at university and what you need of skills to find a job. The following steps might be of help to you to protect you state of mind.
1- Never put your hopes on one job opportunity.

2- Keep trying, keep trying even after you get a job. The strategy even after you find a job you will need to start looking and aiming for the next job.

3- If you dont sign the contract after the interview dont put hopes on the smiles you saw during the interview.

4- Apply to 300 jobs at least.

5- Keep in mind that many you will hear a lot of people asking for a job experience you dont have ignore them and move on in looking for your opportunity.
For fun dont follow this approach to get a job.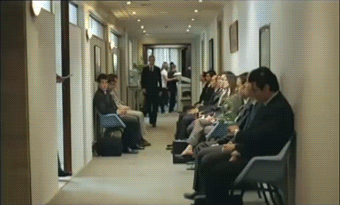 ---
When Applying to Jobs what to have in Mind
You need to consider the interview as a bridge to your objective do not need to rethink what happened in the interview you need to know that once you sign the contract you got the job apart from that what ever happens before has no relevance :
1- Dont take the interviews smiles and the smoothness of the interview this dose not mean you will get the job.

2- If you are taken and shown your future office place of this dose not mean you will get the job.

3- If he tells you we will send you to Japan to cooperate with a company this dose not mean you will get the job.

4- If you have a voice Skype interview that dose not mean you will get the job.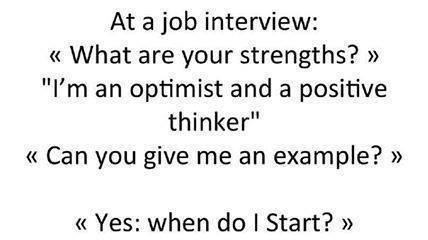 ---
Preparing to Travel for an Interview

1- Read the about the job details, that can be done through making a printout of the job add then highlighting the required points and then numbering them.
2- Prepare answers to their requirements.
3- You might need to prepare also a power point presentation, or you might need to show them your skills in a software, or ....etc.
4- You need to buy a suite if you don't have one.
5- You might need to do some journey planning, that can be from taking a bus, train, taxi to staying at hotel, the last thing you want is getting lost before an interview.
6- If you live in the UK then the following website can be very helpful to you in planning your trip:
http://www.travelinemidlands.co.uk/wmtis/XSLT_REQUEST?itdLPxx_page=home&language=en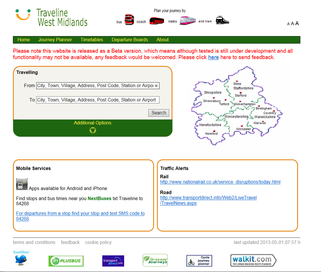 7- Booking an airline ticket can be done through the following link as an example:
http://www.opodo.co.uk/


---
Applying for a Post-Doc Position

This for the majority of advertised jobs inside and outside the UK.

1- You must have at least three publications to get a post-doc position.

2- You must have a good written reference.

---
Common Interview Questions

1- Tell me about your self.

2- What have your achievements been to date.

3- What is the most difficult situation have you been exposed off.

4- What are your strengths?

5- What are your weaknesses?

---
Tell me About Yourself

Tell me about your self is one of the tough questions, the answer for the question is what skills you have to offer them that would fit their requirements.

This is a good Youtube video with excellent points:

1- When you are asked a question and you didn't understand ask the interviewer what it means.

2-Dont mention negative points about your previous employer.

3-The difference between features and benefits.

---
Establishing Links with Professionals

http://jobsearch.about.com/od/linkedin/a/linkedin-message-guidelines.htm
---
Closing Remarks of an Interview

https://www.wetfeet.com/articles/the-closing-statement-of-an-interview

http://www.rogerdarlington.me.uk/Interview.html

http://everydaylife.globalpost.com/interview-closing-statement-examples-27829.html

http://newteachers.tes.co.uk/news/experts-reveal-what-they-look-job-application/23257
---
Personal Statement

http://www.indiana.edu/~wts/pamphlets/personal_statements.shtml
---
Resume Formats

Ready template links are provided:

1- http://office.microsoft.com/en-us/templates/results.aspx?qu=resumes

2- https://drive.google.com/templates?q=resume&urp=http://www.google.co.uk/url?sa%3Dt%26rct%3Dj%26q%3D%26esrc%3Ds%26s&pli=1#

3- http://www.resumetemplates.com/

4- http://www.resumetemplates.org/
---
Steps to Make your Job Hunting Effective

Book Mark the academic staff list of the department you are contacting, at some point you find that you have contacted so many people and you want to contact them again and cant find their profile.

There are lots of unadvertised jobs try to contact academics at departments of interest or companies you can even call them up.

---
Signup with LinkedIn
LinkedIn is a website just like Facebook but intended to allow you to connect to qualified people in your field of interest.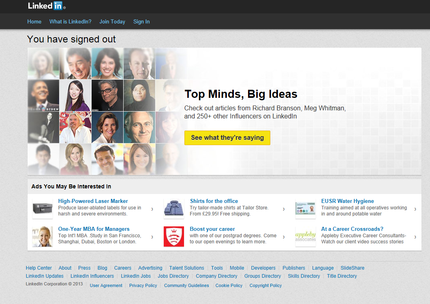 ---
Choosing your Referees

At first you can ask your supervisor or any other academic that you have worked closely with for an open reference letter. That can be helpful because it is written evidence by the writer that he has positive thoughts about you, in case of not getting an jobs in future you can get access to these reference forms and take legal action against the writer.
The following steps can be very beneficial for you and save you lots of time and stress

1- Always ask some one that you know is reliable, if he gets the form he will fill it for you.

2- Ask some one that you know would write something positive about you.

3- Ask Some one that you can get hold of, example you have his mobile number just to follow up the process.

4- If you have finished your viva ask your external or internal examiner to write you a reference.

5- You can ask one of your progress panel members to be a referee because he knows your work.

6- Ask your supervisor to write you and open reference letter.

---
Writing a Cover Letter

The steps to write a cover letter. It should be made up of a Header, Introduction, Body and Closing. The ready template to download.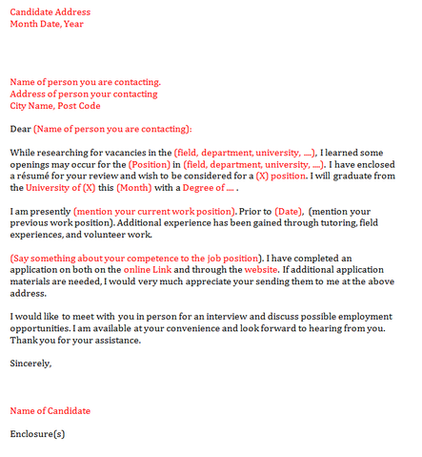 What is written in a cover letter is shown below, edit what is in red to suite your requirements:

Candidate Address

Month Date, Year

Name of person you are contacting.

Address of person your contacting

City Name, Post Code

Dear (Name of person you are contacting):

While researching for vacancies in the (field, department, university, ....), I learned some openings may occur for the (Position) in (field, department, university, ....). I have enclosed a résumé for your review and wish to be considered for a (X) position. I will graduate from the University of (X) this (Month) with a Degree of .... .

I am presently (mention your current work position). Prior to (Date), (mention your previous work position). Additional experience has been gained through tutoring, field experiences, and volunteer work.

(Say something about your competence to the job position). I have completed an application on both on the online Link and through the website. If additional application materials are needed, I would very much appreciate your sending them to me at the above address.

I would like to meet with you in person for an interview and discuss possible employment opportunities. I am available at your convenience and look forward to hearing from you. Thank you for your assistance.

Sincerely,

Name of Candidate

Enclosure(s)


This another good video available on YouTube showing how to write a cover letter.

---
Cover Letter Tips

1- Follow the guide lines of the job add and don't just send your CV without the cover letter.

2- Ignoring the minimum job requirements and applying.

3- Check that the right company/university name your applying for is mentioned properly in your cover letter.

4- Pass your cover letter for some one to proof read your cover letter.

5- Try to apply the name of the email which is going to, make sure the name is spelt right.

6- Don't apply a photo except if the job requires that, like a TV presenter, modelling job, ...... etc.

7- Don't make your cover letter more than one page.

---
Competency Style Interviews

1- ..........
2- ...........
3- .........
4- ..........

---
Unless otherwise noted, all content on this site is @Copyright by Ahmed Al Makky 2012-2015 - http://cfd2012.com
---