SolidWorks Modelling

Computer Modeling has been a fascination for me since 2004, starting with AutoCad working with it for several years, then worked with a software called Mechanical desktop for a period of time, during that period Mechanical desktop had a finite element analysis package with it but its set back was that it couldn't handle complex geometries. The first time I used Solidworks was in summer 2005 which was for a short while, during that time I used it to create a library of parts for a piping project, at that time I felt that this software has the tools that i have been looking for. Early January 2005 I started working with Autodesk 3dmax this span for several years. Finally in 2008 thanks to Warwick university I got the chance to work with SolidWorks. During this period i got the chance to build my skills with this software, and got lots of assistance and help from collages especially Peter Kimber which has been of great support and help. What I can say that it's user friendly to work with and I can see that its developing rapidly and has a bright future ahead.
Ready SolidWorks models are provided. All the models focus on mechanical parts. Mechanisms are also provided showing the power of the use of assemblies in SolidWorks. The models can also be simulated through the provided animation package in SolidWorks. By clicking on the right hand side icon you can get access to the ready models.

Recently found this website link which includes SolidWorks ready models.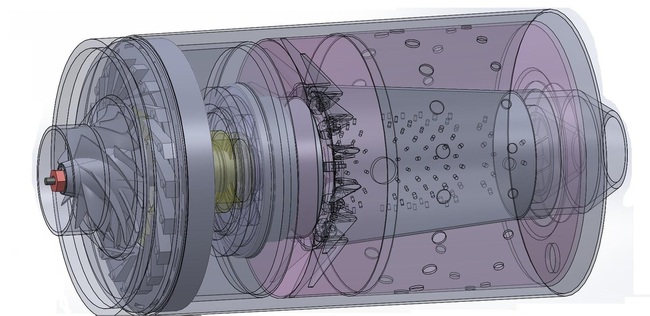 Modelling the BMW JUMO 004 jet engine which was fitted to the first operational jet fighter in the world the Me 262, this project took me several years on and off work, work is still in progress.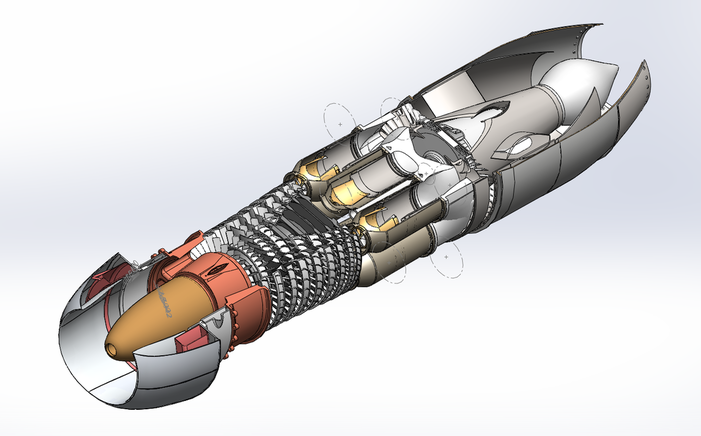 Playing around and trying to see how a Rolls Royce Tay Turbo Fan engine would look like in SolidWorks.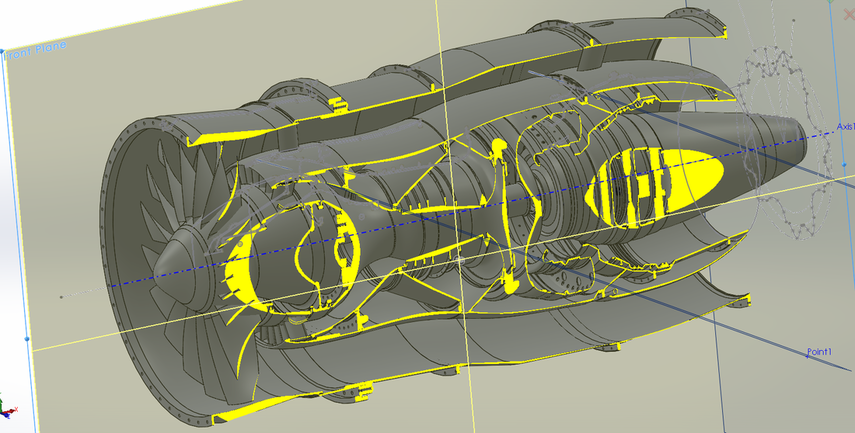 The following picture gallery highlights some of the modelling projects that i have worked on.

The following album was a test project to see the power of SolidWorks in modelling.
---
To put together a Volkswagen Golf Mk2 needs all the shown parts below. The main reason to show the picture below is to show that a car modelling project requires a whole modelling team and such a project cannot be done on an individual level.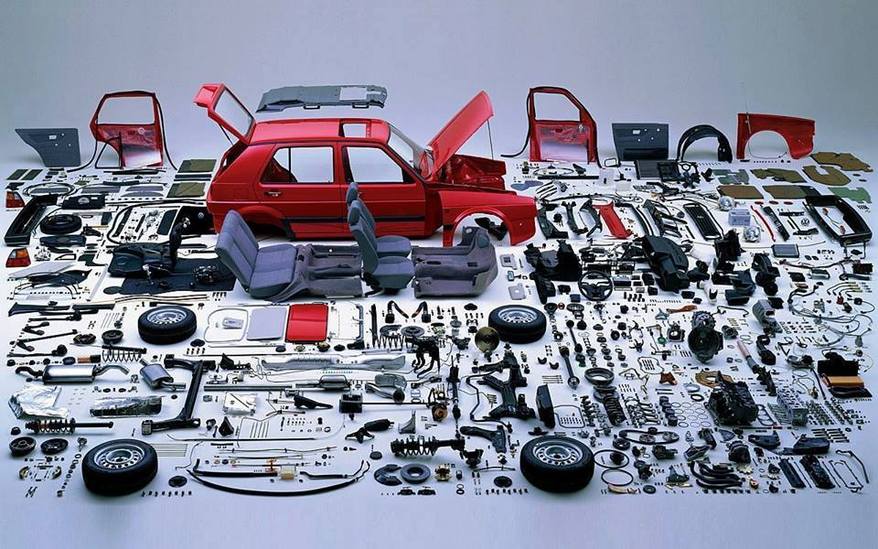 ---
SolidWorks Available Formats to Save

This section can be of help when you want to export your geometry and to read it into another software.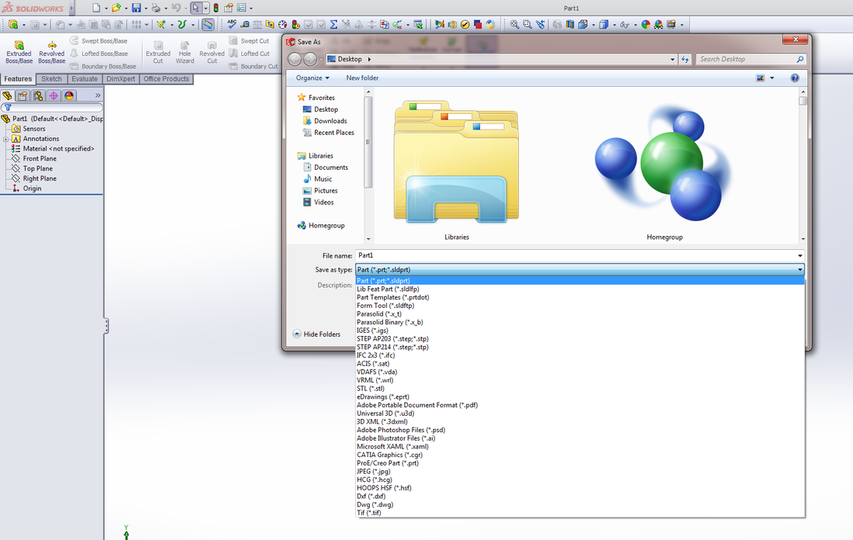 ---
SolidWorks PDF Tutorials

The following points provide some tutorials regarding machine components design.

3- Spocket Modelling.
---
Software Tutorials for Undergraduates and Graduates:
At the moment the reader might come across different mistakes from spelling to the used illustrations, i will gradually remove them with time, i usually write these notes whenever i get some free time.

SolidWorks Tutorials:

As an engineer you will come across situation where you have describe your thoughts to others who are not engineers , this where it is a requirement for you to market your idea and show the other side a 3d model and convince him of its application. On he other hand when speaking with industrialists and engineers you would need to show them detailed 2d drawings including dimensions to proof its applicability of it been produced, apart from that it can show its functionality.

The Files Related to the Tutorials:

In a few months i will form a zip file with all the modeled parts for the researchers to download to be of assistance for them during the learning and training process.

Modeling Essentials:

These tools have to be perfected by the user to advance in the modeling process to more advanced stages, the more hours that are accumulated on modeling software the more confident the user will become in the face of problems he encounters.

Section A:

This section will focus on the how to use the different types of modeling commands, with little emphases on the resulting modeled shape.

1-working on 2d drawings.

2-Tracing Profile Problems.

3-Using Construction Lines.

4-Using Reference Geometry

5-Making a simple assembly.

6-Using Boolean Operators.

7-Using the revolve and revolve cut.

8-Using the extrude command.

This example is mating two chains, the file parts will be added with the turtorial.

Section B:

1-Using the revolve command.

This Tutorial is modeling a tire and its rim, i haven't put my comments into it yet ,but have included most of the screen shots of the modeling process.

2-using the extrude command


Modeling Machine elements Material:

This section is to help out making use of all the previous modelling ideas and making them into the complex ideas.

Machine Elements Design:

As a designer you need to know what are the machine elements and whats their purpuse.

Gears:

Covering Different types of gears.

1- Spur Gears:

2- Worm Gears:

3- Helical Gears

4- Bevel Gears:

5- Ball Bearings:

-Ball Bearings:


- Cylindrical Ball Bearings:

Chain Drives:

Spockets:


---
Unless otherwise noted, all content on this site is @Copyright by Ahmed Al Makky 2012-2013 - http://cfd2012.com